Hot yoga, yin yoga, yoga raves, beer yoga, and even goat yoga. These days you can do yoga in just about any shape and form that you want. As the popularity for the practice of yoga grows, so does the industry. Immerse yourself in a Balinese yoga retreat or dive headfirst into becoming a yoga instructor in Dubai. On the other hand, you can also simply take a beginner's class on the beach at your local gym.
Yoga is truly a sport for everyone. Whether you are young or old, overweight or fit, yoga provides physical and mental exercises designed to calm the mind and strengthen the body. One of the best things about yoga is that you certainly don't have to be a seasoned yogi to reap the benefits of this practice.
Incorporating yoga and meditation into your daily routine can provide many needed therapeutic benefits for the soul. As well as it's a great stretching workout if you've been hunched over gaming on a computer all day!
Finding your ultimate state of zen is much easier than you would think. Continue reading for more of how you can discover your inner goddess with Kaya Yoga Therapy, the best yoga school in Dubai.
What is Kaya Yoga Therapy?
Kaya Yoga is an award-winning yoga school offering yoga certifications in line with the Yoga Alliance standards. As well as certifications, they also offer classes both in-person and online for home sessions. Following the belief that yoga is a practice for everyone, Kaya Yoga therapy is for every level from hesitant beginners to experienced head standing yogis. Along with basic classes, they also offer private, specifically therapeutic classes for those struggling with an injury or health condition. This type of acute focus can help with pain management as well as reducing symptoms and improving the quality of life.
With their teacher training, they certify aspiring yogis to become registered yoga teachers with 200, 300, or 500-hour immersive trainings verified with the International Yoga Alliance. Not only does the school help build a solid foundation for your yoga practice but it also focuses on the therapeutic application of yoga for relaying to your clients. On top of the actual practice, the school also assists budding teachers in transforming their yoga teacher dreams into a successful business with entrepreneurial training and potential job opportunities with the school offered to many of the students.
FYI, if you are looking forward to taking part in a yoga teacher training and don't have time to visit a country like India or Indonesia for that? Don't worry, Kaya Yoga Therapy got you covered. You can attend the fully online 200-hr yoga & entrepreneurship training course and start your yoga pro journey with the mentorship of pioneered and recognized yoga teaching centre.
Who is the yogi goddess behind the school?
Kaya Yoga was founded by Kaya Peters, a renowned Holistic Expert and Yoga Teacher. She has spent her life extensively traveling the world to train and study with some of the world's most well-known experts in the field of yoga, nutrition, and holistic teachings.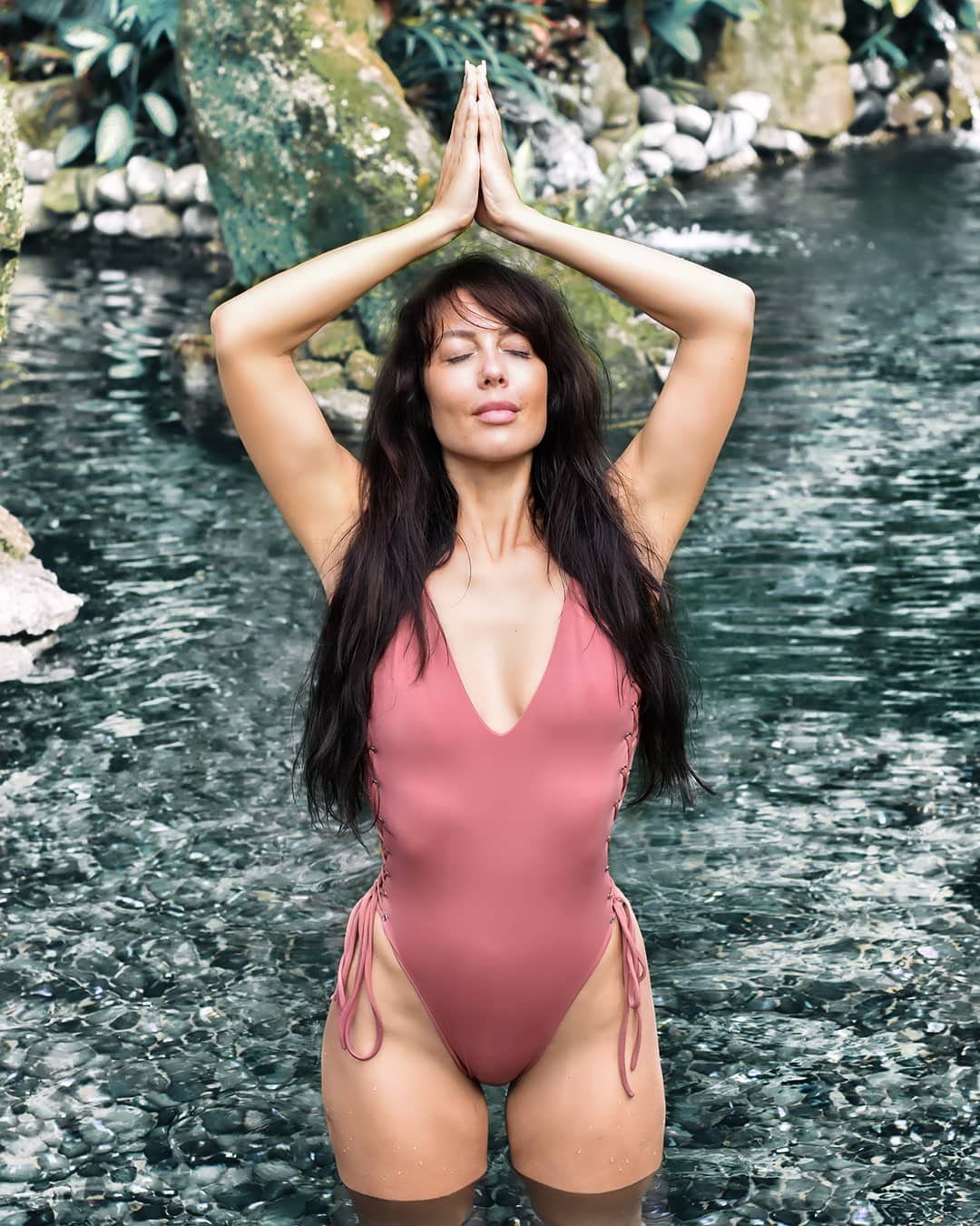 As a registered yoga teacher with the International Yoga Alliance, Kaya holds numerous qualifications in the health and wellness fields. She specializes in helping clients overcome injuries, mental health issues as well as teaches worldwide detox retreats, teacher trainings, plus obesity and diabetes management programs. With her dedicated work, Kaya Yoga Therapy is highly regarded as the best yoga school in Dubai.
What makes Kaya Yoga different?
Kaya Yoga uniquely puts a focus on the therapeutic benefits of yoga as well as the entrepreneurial demands of going down the path to become a yoga teacher. The school specializes in therapeutic yoga for scoliosis, stress, anxiety, depression and many other modern-day imbalances that can affect your health.
Becoming a yoga teacher can be one of the most fulfilling careers as you spend your days helping others find the therapeutic benefits of the practice. Though it can also be demanding to learn the ins and outs of how to make a successful career out of teaching yoga. Kaya Yoga is a unique school for the way that they also help prepare aspiring teachers with the skills for running a successful yoga business. This holistic approach not only teaches you the proper methods of teaching others in a yoga practice but also solidifies the ability to make a long-lasting career of it.
Where can you master this yoga therapy?
Kaya Yoga Therapy began in the city of Dubai but now also offers training in Abu Dhabi, Bali, and Thailand. For this incredible experience, take a trip to the incredible city of Dubai, a destination that mixes modern culture with history and adventure as well as world-class shopping and entertainment. With Kaya Yoga, you have the opportunity to train with certified teachers in the best yoga school in Dubai.
Aside from their award-winning school in Dubai, you can also explore the beauty of Abu Dhabi, Bali, or Thailand with a variety of 200 or 300-hour training programs.
Not particularly inclined to leave the comforts of your own home at the moment? Kaya Yoga now offers an online yoga teacher training as well!
Whether on a sunny sandy beach in Indonesia or from the comforts of your own, Kaya Yoga makes yoga training possible for everyone. Escape the reality of everyday life with a soul finding trip to Dubai. Strengthen your posture, take care of your mental health, and build your power inside with yoga practice. Dive into your own spiritual journey and discover your powerful inner goddess with Kaya Yoga Therapy.