Have you ever thought about the time you spend on screen only each day? The main reason why you need practice digital marketing strategy is consumers are digitalized, Economy is digitalized and still evolving. So why not your business strategy?
Sri Lankan internet penetration has been increased during last 10years. Because of that consumer behaviour has also charged with the development of ICT infrastructure in the country. Traditional marketing techniques should be reconsidered by the marketers. The effectiveness of the marketing communication widens with the internet and the development of the technology. Therefore, marketers have a better option to increase the effectiveness of their marketing communication by integrating with digital mediums.
The Internet is playing a major role in the business infrastructure in the modern business world. It provides the platform for the business community to meet their customers and deal with them in a much more sophisticated way.  This is just one of the reasons that modern businesses are looking to utilize the vast majority of gen z workers that are heavily tech knowledgeable and oriented, especially regarding the newer workforces of today's corporate world.
The internet penetration in Sri Lanka 2016 a remarkable growth of mobile broadband connections and an exceptional growth of fixed the internet connection demand, the country is making a digital hub with the growth of e-commerce industry in Sri Lanka. The main reason behind increasing internet penetration in Sri Lanka is that the availability of cheap data packages and mobile devices. Also, this behavioural change is backed by the Z generation. That is as per the google researches it is said that generation Z is more likely to think that getting a new phone is a life-changing event. They spend more time more teens spend 3+ hours watching video on their phones. Teens prefer to connect with people via text more than twice as much as messaging apps or in-person every day than any other activity. That has been a habit of this generation and they have found out that 3 out of 10 teens say that they text with people who they are physical with at the time.
Sri Lankan Digital Marketing platforms and Digital Advertising still at the emerging stage. But with the High internet usage and trend of using Social media widely with the native language and increase of video streaming grab the attention of Sri Lankan marketers to move with digital Marketing techniques. Sri Lankan Marketers should identify the importance of integration of traditional media with digital advertising to get a better result.
1. Screen Time
Consumers are digitalized are they spend more time on screen than the real world. Starting from the morning routine to daily activities consumers use their mobile to PC to Tablets to many more digital tools to fulfil their daily requirement.
2. Mobile Only consumers
It is not a wonder that digital consumers becoming more interested in using mobile device due to easy access and convenience. The global picture of mobile penetration is increasing day by day and digital consumers are turning in to mobile-only consumers.
"Mobile fueled the internet economy in 2016, with advertisers showing their confidence in digital to achieve their marketing goals. This increasing commitment is a reflection of brands' ongoing marketing shift from 'mobile-first' to 'mobile-only' in order to keep pace with today's on-the-go consumers."

Randall Rothenberg, President, and CEO, IAB
(Source: IAB internet advertising revenue report 2016)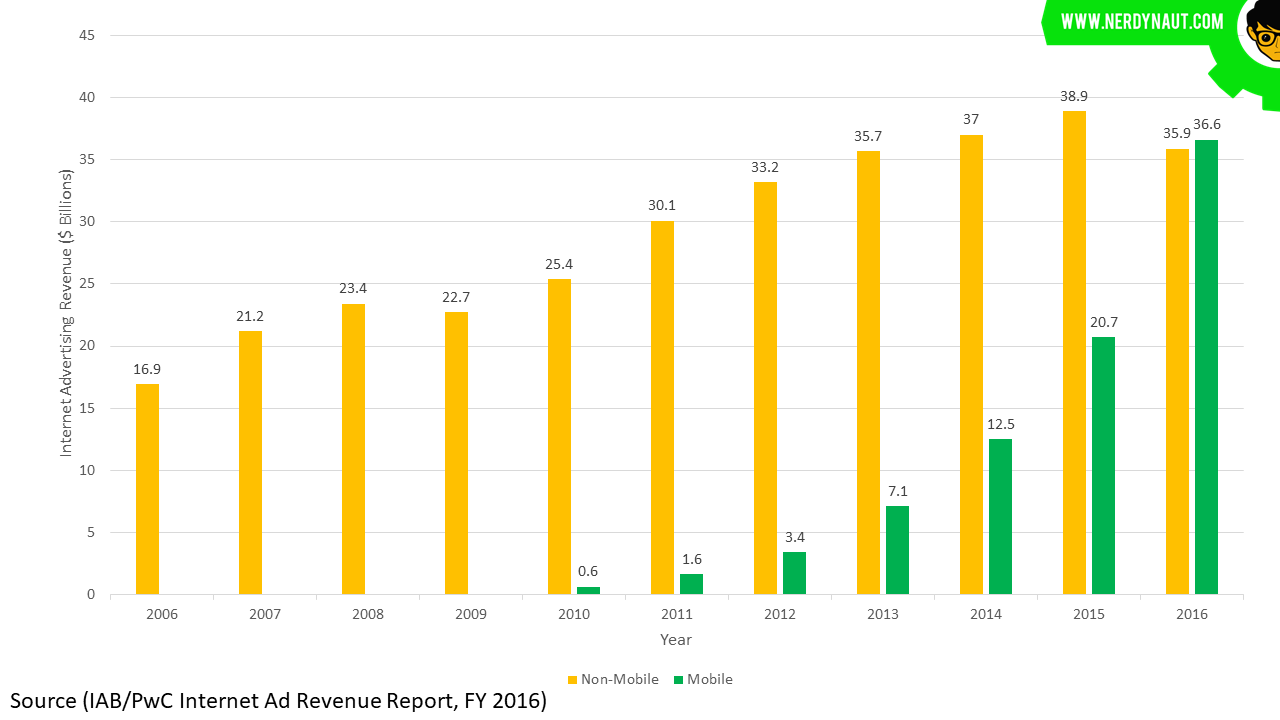 3. Integration
Your business strategy is not just about the TV commercial and hoarding on a crowded area. You have to think in a very broad way when planning your business strategy. Digital platforms could be your main medium to achieve your business objectives based on your industry, product and the revenue model. Therefore, rather than going for typical 360-degree advertising campaigns to achieve your business goals select the precise mediums to reach your consumers.
4. Measurability
Do you know which part of your advertising effort has brought you the result? It was impossible years back. Because all you can do is put an ad on newspaper, TV, Radio or billboard and wait to see the final result without knowing that how much you have invested to get the final output. With the digital mediums and platforms available it is easy to compare the cost vs. result of your campaign. ROI and KPI will guide you through the business strategy. When you know the pros and cons of a campaign and exact value that you need to invest to get a certain result you can forecast your future plans easily with digital strategies.
5. Precise Targeting
With the digital mediums and platforms available you can precisely target your customer and optimize your sales. When you have the opportunity to target the potential consumers why you need to invest in mass media and waste your advertising budget?
6. Cost-effective
Digital mediums are always cost effective. But it also depends on your digital execution plan. However, as a general compared to mass media digital mediums are cost-effective and even if you are a proprietor you can run ads and increase your sales without going for mass medium advertising.

7. Brand Building and online conversation
If your brand is not visible in digital mediums there is a high possibility that consumers might forget your brand at the point of sale. Top of the mind awareness is very important as a brand. Therefore, your brand should be presence in digital mediums. As a part of creating brand awareness and conversations, online mediums play a bigger role with social media platforms and community groups.
8. Helps in consumer decision-making process
I'm pretty sure your first trusted problem solver is Google than your bestie or the family. What to eat? where to go? What kind of a haircut you need for 2019 and almost everything you ask from google. That's why you need to make sure when consumers are actively searching for your product you should be visible to the potential customers.
Therefore, make sure that your business strategy contains a digital plan integrated with your traditional advertising mediums and digital marketing as a key to the future success of your company. Your business can unlock and harvest the opportunities in future by practising digital marketing as a part of your business strategy.