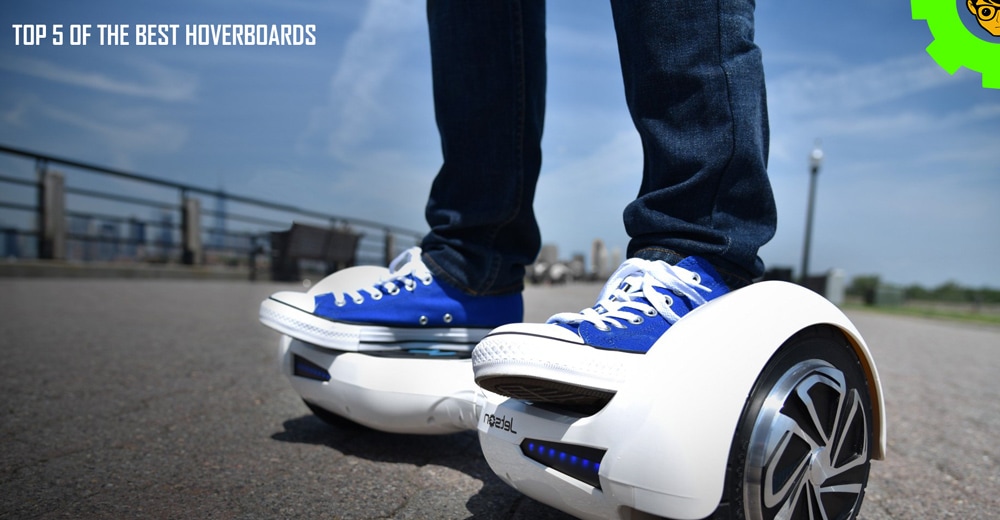 A hoverboard is basically a form of personal transport that has become hugely popular due to the many YouTube and Facebook advertisements.
Young kids and even adults love using them as it does seem to some like a really cool way of floating. hoverboards have this self-balancing mechanism that presents humans with an alternative method to driving, walking and biking. It actually looks interesting and gives us a great recreational purpose for using it even at home or outdoors. In this article, I would like to discuss the 5 best hoverboards that are available, but the first place goes to the
Jetson V8 Hoverboard
which is the fastest and the most sought after one among them all.
The Jetson V8 Hoverboard
This comes in as one of the fastest and best hoverboards in the market now which is why it's very popular among consumers. People who had bought it claim that it is the safest and most versatile as it can be used on various surfaces. It is built tougher than most other hoverboards and weighs in a whopping 35 pounds, which is comparatively heavy in the hoverboard world. This comes under a certified guaranteeing safety, where it comprises of a great balance mechanism. It is built sturdier that the rest, which is why it gets the best pick out of them all.
​
Features:
Can withstand a weight of 200 pounds
3 modes of speed
Great balance mechanism
Downloadable app that synchronises your speed and location
Music can be played through Bluetooth adapter
​
Benefits:
Can reach speed levels of up to 15 MPH
Dedicated Smartphone app called ''Jetson Ride Ready''
Speed levels that can be controlled
Adjustable LED lights
Smart battery management system
Power board PowerOnBoard 15005
This hoverboard is the initial design that was prevalent everywhere in the beginning. It consists of rounded classic wheel guards that measure in at 6.5 inches in diameter. The wheels are made using a rubber material that is durable and won't wear off even if it is used very often.
​
Features:
4000mAh battery pack with a 3 hour usage rate when fully charged
Certified UL 2272
A top speed of 6.2 MPH
LED lights in the front
Easy to grasp mechanism
Can be balanced with ease
Protected well against wear and tear
S Self Balancing Hoverzon Hoverboard
This hoverzon board manages to hold on through the influx thanks to its well thought out security and quality control standards. This model is the classic self-balancing scooter, which they've ramped up with a new look and hardware. This model too is certified ensuring your safety and remains well ahead of new safety regulations.
​
Features:
Certified UL 2272
Top speed of 8 MPH
Battery is protected from collision damage
LED lights
Good Self – balance
Easy to ride
T1 Swagtron
This particular Swagtron model is a fast seller even in the competitive world of today. It had some minor cosmetic touch ups added to it as well as being certified, rendering it safe to use. The wheels are made out of solid leather which guarantees that it won't wear off easily and can run for about 12 miles if fully charged.
​
Features:
Top speed of 8 MPH
4,400mAh battery cell
Good wear and tear
Frontal LED lights
Certified making it safe to ride
MiniPRO Segway
This mini self-balancing scooter is rather expensive and is certainly well built. This version has the look of a hoverboard but also consists of a pole placed in the middle that gives you better balance and is easier to manoeuvre around. Another pretty impressive addition is that each wheel has its very own motor that can independently run in its own direction.
​
Features:
Maximum speed of 10 MPH
Certified UL 2272
Each wheel has its own motor
Easy to balance and steer
LED lights placed in the front
Naut's Reference
Cover Image : www.jetsonboardusa.com