If there's one print that you don't have to worry about going out of style, it's definitely the flower print. It's been around for decades, and it continues to rule the fashion scene, proving its position as a timeless motif. Take floral dress, for example – it can be worn on different occasions, and with the addition of a jacket, cardigan, and boots, you get a cute fall/winter outfit using the same exact piece as a base. Neat, huh? We agree, so in this article, we're telling everything there's to know about this powerful print, how you can wear it, and why everyone needs florals in their wardrobes. Let's start!
1. Statement detail in your outfit
Due to its lovely and feminine nature, floral print garments can easily become the focal point of the whole ensemble. A cropped, wrap style top with ruffles combined with jeans will make for a perfect spring outfit, while a pair of loose shorts with blooms paired with a cute neutral top will help you combat warm summer temperatures in a breeze. A floral top paired with blush cardigan and neutral ankle boots will liven up a fall outfit, while a black turtleneck combined with a dark floral skirt and knee-high boots will make for a cosy and elegant winter outfit.
2. You need a flower dress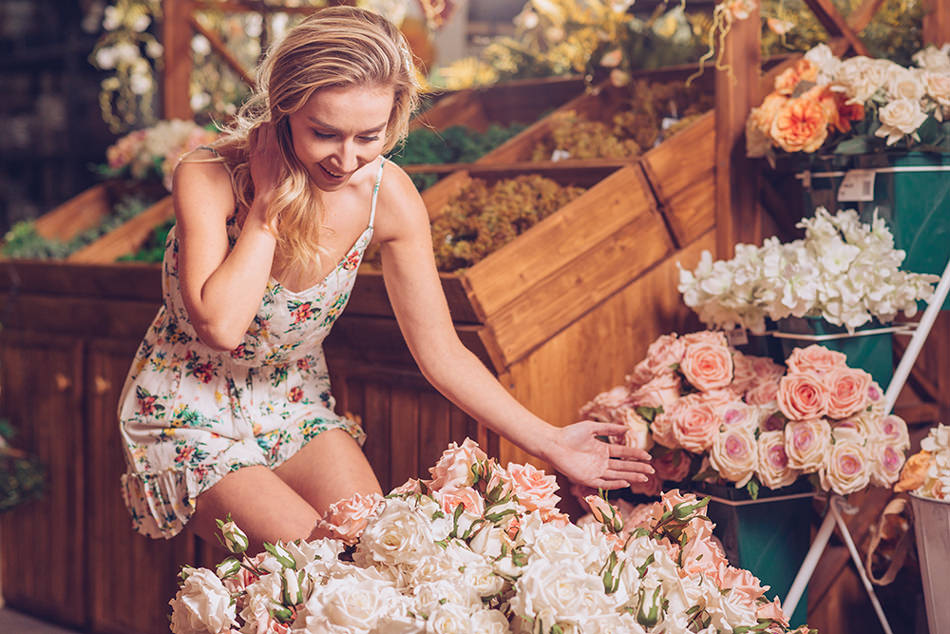 A flower dress is another garment that can serve as a statement piece in your outfit. Whether you prefer shorter or longer floral dresses, you really can't go wrong with this print, since it can be mixed and combined with virtually everything. A long-sleeve, dark floral midi dress combined with black tights, black boots, camel bag, and an elegant jacket is the perfect winter combination, although you could swap the jacket for a coat, cardigan, or sweater and achieve the same effect. An autumn look calls for something lighter, so you could opt for a long floral dress with warmer tones to coordinate your outfit with nature, while any Realisation Par dress paired with neutral accessories will bring spring/summer vibes to your outfit regardless of the season.
3. Royal print
The floral print is so versatile and timeless that it even found the spot in wardrobes of many royal family members. Duchess of Cambridge loves wearing maxi dresses in floral prints, while Queen Letizia and Countess of Wessex have also shown they're huge fans of this natural print as they were seen adorning their outfits with this classic motif on multiple occasions. The Queen herself was also spotted wearing meadow-style outfits adding her own signature twist with floral suits and jackets. Wear your florals like royals do – pair busier prints with neutral shoes or go with colourful heels that bring out a certain colour on the dress, thus tying the whole outfit together. Dress like royalty and you surely won't go unnoticed!
4. Men and flower print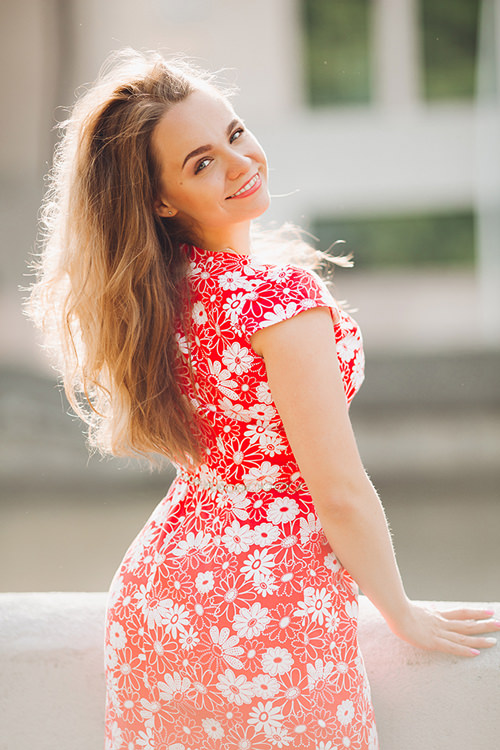 Although the florals are usually associated with femininity, this is definitely going to change as we're witnessing a rise in popularity of this pattern among men. If you're someone who loves wearing suits, a great way to incorporate florals is to wear a floral tie. Not only is it a great way to add some interest to your look, but the floral tie will also lend a sophisticated note to your outfit. Another way to wear floral print would be to wear a loose-fitting floral shirt and pair it with black jeans and neutral accessories or go for an easy-to-pull-off look with floral print shorts.
Whether you choose to go with a floral dress, top, pants, or an accessory, you simply can't go wrong with this timeless and classic motif. A floral dress can be worn on many occasions, and since it is so versatile, you can look stylish and chic regardless of the time of the year. That is the whole point of building a capsule wardrobe – investing in key pieces that can be worn over and over, which will allow you to save some money and get something else you have your eye on. And let's not forget – florals aren't just for girls, and flower print can also be men's power print!