The real estate is one of the most competitive industries, therefore it is important for your house logo or building logo designs to stand out. An excellent starting point is the effective design of the real estate logo.
Your real estate agent logo helps create brand recognition and differentiates you from other real estate agents. 
In this article, we will share some of the best Designmatic's developments, which are ready to use for your real estate agency logo design as well as the best templates to create your own real estate agency logo ideas. Unlike other real estate logos, these premium design solutions will help you to stand out from the crowd and attract more attention.
What designs make an excellent real estate logo?
If you want to create a magnificent real estate logo design, there are a few things you need to keep in mind.
Simplicity. If you look at the logos of real estate agents used by some of the most famous brands, they are all quite simple. The reason for this is that a simple logo is easier to use in various forms of media. It is also easier to recognize than a logo that uses a variety of complex shapes, colors, and fonts.
Memory. A magnificent real estate logo should be memorable so that your customers can easily recognize you and your brand when they encounter it. They should be able to distinguish your brand from any other realtor or company in their region.
Design out of time. Similarly, an excellent logo uses a timeless design that does not require a redesign of the logo when there is a new trend of logo design on the market for a real estate company.
It creates the right mood. Your logo must also convey the right mood. If you specialize in selling luxury homes, try to create a more elegant and luxurious logo. If you prefer to sell urban, modern houses, the logo with a modern design is better suited for your real estate business.
Balance. Finally, all elements of the logo design must be well balanced. Seek to maintain the same distance between and around the logo elements to create a visually appealing and balanced logo.
Now that we have considered the basic principles of developing a real estate company logo, it is time to develop it. You can quickly and easily make your logo with the designer's DIY House logo.
5 Excellent real estate logo ideas from the designer mantle
Choose one of these wonderful, creative, and professional ideas for the design of your company logo in for real estate or construction industry, customize it to the preferred colors of your business, and you are ready to enter the market and present your new real estate or construction business!
Here are the five best real estate logos from Design Mantics that will inspire you to create your company logo.
1. Simple real estate logo Inspiration from the logo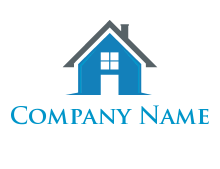 The first template has a clean and simple logo. It features a blue house icon combined with an elegant print shop. It creates an atmosphere of high class, making it an ideal choice for realtors selling luxury homes or houses on the market. The template can be easily customized, as well as adding detailed documentation to help you customize the logo. Free real estate logos fall behind in comparison to a premium design like this one.
2. Luxury realtor logo idea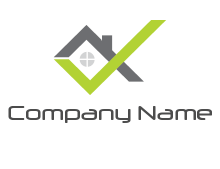 Another elegant logo with a unique hexagonal design is the Luxury Realtor Logo Idea idea template. This is characterized by a stunning green and grey color scheme. Don't waste time looking for the right free real estate logo for your new business. This premium logo can be fully edited with Adobe Illustrator and you can easily change colors and fonts according to your branding.
3. Modern Real estate agent logo idea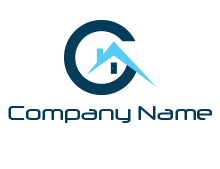 This real estate agent's logo has an optimistic and modern logo design that will make your clients pay more attention to you and learn more about the types of houses you sell. Colors and fonts can be customized with Adobe Photoshop or Adobe Illustrator.
4. Realtor logo idea template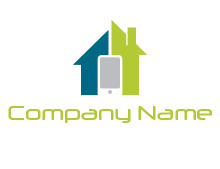 The realtor logo template will be an excellent choice for realtors selling commercial real estate. The template starts with a green color scheme and corporate icons, however, you can easily change the colors to better match your brand or company. The template also includes a help file, so you won't have any problems configuring it. Free real estate logos don't impress you like this premium logo.
5. Real estate logo for a construction company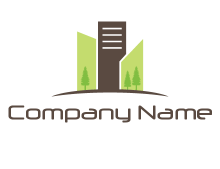 The construction company Logo is a set of real estate logos with a modern and versatile design. You can select one of several logo icons and customize them to match your brand color or monochrome appearance. Change the fonts to the fonts of your company, add the name of your construction company and you are finished. A detailed help file is also included.
Conclusion
The real estate industry is one of the most competitive industries, so it is important to stand out. An excellent starting point for an effective real estate agency or your construction company is your logo. The logo helps to create brand recognition and differentiates you from other real estate companies. The above 5 ideas are just some of the amazing logo ideas Designmantics.com offers.