Parenting is something really amazing opportunity that you can have in your lifetime. It is not all about feeding food and teaching knowledge to them. Most importantly, it is protecting them from all the evil out there until they come to an age when they are able to distinguish good and bad by themselves. When it comes to protecting kids, the technology dragged modern parents towards an uncontrollable and uncomfortable situation. 1.1.1.1 for Families is free and easy to use DNS servers level web protection services you can implement for your kid's computers to protect them from not only adult content in the world wide web but also the malware content.
1.1.1.1 for families is brought to you by an American cybersecurity giant, Cloudflare. They are a company that is more leaned to community wellbeing than financial fulfilment. This 1.1.1.1 protection is their free secured DNS (Domain Name System) service through encryption for public usage to protect the privacy of internet users from badass ISPs (Internet Service Providers) and other middle parties.
When it comes to free services, there is always a catch. At Nerdynaut, we use Cloudflare premium protection for our website. So, we know how cool their service is and its reliable transparency. Even though 1.1.1.1 for families is a free service, you can count on them without any hesitation.
How to use 1.1.1.1 for families
Integrating this service is really easy. All you need to do is changing the DNS server IP of your kid's laptop or computer to the following records.
Protection from malware content only (Recommended for parent's computer)
Primary DNS: 1.1.1.2
Secondary DNS: 1.0.0.2
Protection from malware and adult content (Recommended for kids computer)
Primary DNS: 1.1.1.3
Secondary DNS: 1.0.0.3
If you are Microsoft Windows user,
You can simply search 'Network Connections' and go to that setting (View Network Connections).
Double click on your active internet connection.
Click the 'Properties' button.
Click on 'Internet Protocol Version 4 (TCP/IPv4)'.
Select 'Use the following DNS server addresses'.
Type the above records.
Finally, Click okay.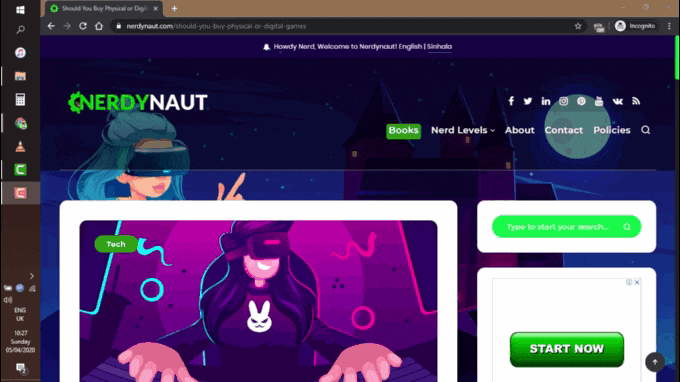 If you are Apple Mac user,
Select "System Preferences" from the Apple menu.
Go to the "Network" control panel.
Select your internet connection.
Click the 'Advanced…' button.
Select the 'DNS' tab.
If there any records already remove them using the '-' button.
Add the 1.1.1.1 for families records mentioned above using the '+' button.
Finally, click on the 'Apply' button.
Now just try to go to a nasty website, you know, check whether it is accessible or not.
Wrapping Up
There is a time to do everything. So until that time, it is your responsibility to protect your child from all the bad stuff as far as you can. That is called good parenting. Also, you may have try to disengaging them from technology for their own protection. But it's herculean task right. Just let them learn and play with the internet. But take the necessary security precautions before they misuse the technology. We believe Cloudflare's 1.1.1.1 for Families is a cutting-edge solution for you to keep your child safe on the internet.