They say motivation comes and goes, but it is the discipline that remains. That's hard to say to employees facing difficult times amid internal changes or external forces. The situation makes it challenging to stay focused as they become anxious and nervous over outcomes that can affect their job security.
On the part of the management, it's not that hard to spot signs of demotivation brought by the times. While everyone deals with stress differently, common patterns among employees include absenteeism, tardiness, low numbers (if output-based), and being distracted at work.
If you manage a team or own the business, how do you begin to deal with your staff and keep them engaged despite the current situation?
Be Transparent and Clear
In times like this, it's better to maintain transparency than silence, which gives way to rumors and distrust. Gather your team members for an open discussion. Explain the situation in the best way you can.
You can leave out details that may cause panic. If you can give assurances, now is the time to do so; however, steer clear of making promises you can't fulfill.
More importantly, provide a road map for the coming weeks or months. Where is the company headed? What can people expect? Give updates as needed.
Your employees are better off knowing what they have to know so that they can act accordingly and carry on with their work with fewer things to worry about.
Encourage Them to Speak with You
Some people prefer to ask questions and speak to you in private. Let them know that they can send you an email or message you for their concerns. The goal is to make yourself available.
It can be an informal conversation, but tell them what needs to be said, as mentioned above. Clear the rumors, give reassurances as applicable, and show empathy. They will appreciate the gesture.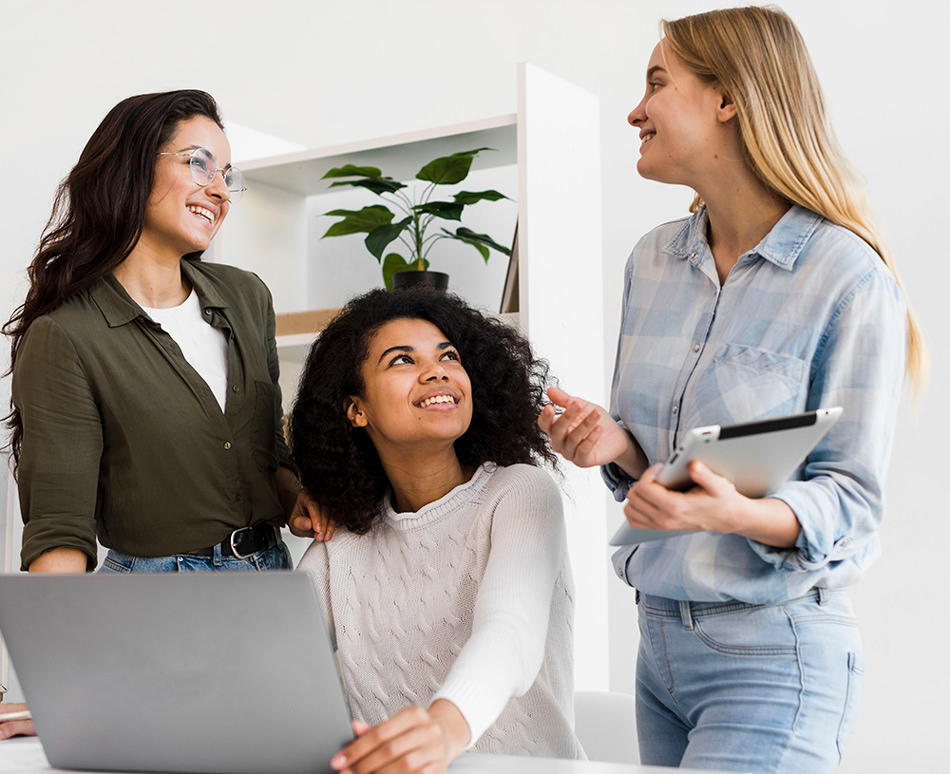 Engage, Not Micromanage
Micromanagement is exhausting for the employees who may be exhausted themselves with how things are. You asking about what they are working on all the time will not make them faster or keener to do their tasks. This "leadership style" also wears you down because you have more pressing matters to attend to, such as ironing out details of the company's plan.
You can still effectively manage a project without being the dreaded micromanager. Being clear about the instructions and expectations from the get-go is one. Another is to trust the employee to deliver and establish dates for status reports.
Still, Keep an Eye on Everyone's Behavior at Work
Tough times can affect how people act and feel. Employees may not be at their best selves; however, they are expected to remain professional and civil. With tensions high, the last thing that the workplace needs is a conflict that can result in harm and injury.
Nonetheless, the company remains steadfast in promoting the health and safety of its employees. Such policies include drug testing to look into the root cause of incidents and serve as a preventive measure. Hair drug testing makes for an effective deterrent: it picks up on long-term use or exposure to toxins. For applicants or employees, they have to truly prepare to pass a hair drug test and get rid of impurities.
Up the Stakes for Good Work
Maybe the old reward scheme does not provide an incentive for people to remain productive. Do it differently this time by offering an extra vacation leave, a work-from-home day, or a request that they have asked for so long. Still, cash is not a bad choice for an incentive during uncertain times.
Recognizing employees' efforts accomplishes two things: uplifts the low morale of employees and shows that one has value in the company.
The Going Gets Tough
No one has it easy. Both you and the team are stressed out, but the difference is you have to show courage and strength. So carry on with your goal of motivating everyone to perform to their best. Make sure good work is appreciated, and the workplace remains conducive and safe.