Franchising is an exciting business opportunity that can catapult your business to greater heights. The consumer market is fast evolving, and it needs a market guru who has been in the business before you and can let you in on the ropes. Unlike the traditional methods, the modern consumer is more aware of the quality of goods and services they seek.
Additionally, they know exactly how they want, when, how, and most importantly, how they can get it. When you have a reliable brand with the market grasp, it becomes easier for you to penetrate the market and leave business imprints for yourself. If you are wondering how to convert your passion for profiting in the veterinary world, here's why you should consider embarking on 7-Eleven franchising:
Easy and Smart Start-up
Maybe you think setting up your business is a stroll in the park. Perhaps getting your finances right, setting up a shop, stocks it, and business will kick in instantly. That's quite far from the truth, and business is an uphill task from the start to managing it. Nothing is guaranteed. Your income flow may be dormant for a while before it evens out. When starting a business, you may fail in some aspects before getting things right. However, 7-Eleven franchising eases your starting processes. It saves you the hassle by shielding you from such obstacles.
Therefore, with a 7-Eleven franchise, you can open your doors to the public between thirty to ninety days following the initial agreement. If financing the business is a significant hurdle, you can apply for funding if you are eligible. Should you qualify, you can get up to 65% financing on the initial cost of setup. There are also incentives that you can qualify for, for instance, the military and veteran financing. Additionally, the management will help you out with setting up the store on the acquired land. Furthermore, 7-Eleven also shoulders any help on staffing and equipment that you may need.
Exemplary Support
Support plays an instrumental role in how you manage your business operations.
Imagine having a dependable support system to help you out on any challenges you may encounter when establishing your business. The 7-11 franchise company will offer training on the relevant management to run the store successfully. You will also get 24/7 help for any unforeseen circumstances.
Expert help from consultants and field operations guru who has the technical know-how in running the business will also guide you should you get stuck. If you also have trouble following up on bookkeeping records, the management will come to your aid.
Steady Revenue Stream
Making profits is one essential business objective. It translates to avoiding mere profits and high returning profits, which will cover all your business operation expenditures and leave the business financially afloat with a good cash flow. That is one useful attribute of a franchise. It is an existing business; thus, you will quickly start earning compared to starting a business from scratch. Furthermore, the management has a gross profit subdivision that adequately takes care of your needs and the franchising company. When the franchisor manages your fuel expenditures, you can be sure your overhead costs become sustainable for your business.
Moreover, for you to actualize a continuous flow of sales, customer satisfaction is critical. To achieve this, you must maintain a high-quality product and service delivery. As a franchisee, the company will deal directly with the suppliers to ensure you get the top of the range products.
Global Market Audience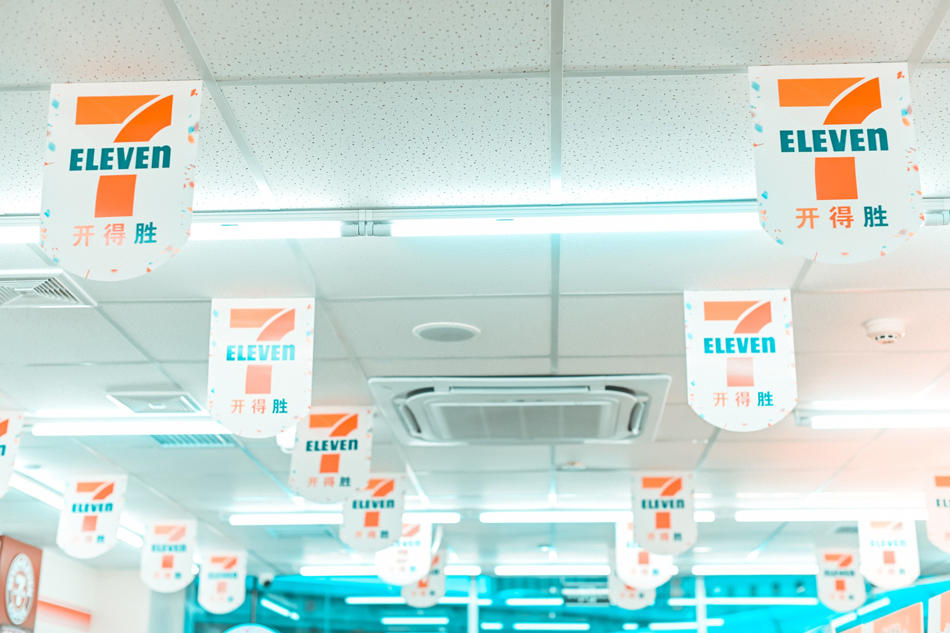 When you have a global market audience, it becomes easier to make more sales. The franchise company has thousands of stores across the globe. Thus, it attracts customers from different walks of life. 7-Eleven will also help you with marketing and penetration to new markets through advertisement and promotional activities.
Imagine the exposure the brand gets close to 70,000 stores. You will get more traffic flocking your store as the business name for all week's days running from 7 am until 11 pm. Furthermore, technology has dramatically evolved to make business operations a success. Thus, 7-Eleven excellent technological investment will help you realize the business goals conveniently and smartly.
Think of a streamlined and efficient process of serving your customers from a convenient neighborhood the products they need. Moreover, with simpler store operations, you minimize downtime, which translates to more sales, thus, more profit for you. Staffing of the right personnel and delegation of tasks makes it more accessible through a point of sale system, making work more comfortable.
With the benefits mentioned above, you have no reason to hold you back from acquiring 7-Eleven franchisee rights. Please think of the tremendous benefits it will help you accumulate in building your business legacy.