Yoga is such a wonderful thing to do, regardless of how young or old you may be it's never too late to get into it. The important thing is having fun, relaxing, and staying safe – and the only way to ensure your safety is of course by doing yoga correctly, but also having the gear necessary to pull it all off. Sure, you can do yoga anywhere and everywhere, but it's always better to have a yoga mat beside you than to do it on the ground. But you can't get just any ol' mat, you need to find the one that suits you the best! So here are a few things to consider when buying a yoga mat!
Grip
One of the first things you should consider before you buy a yoga mat is the stability and durability of the mat itself. The grip is so important when it comes to yoga, you want to feel secure and sturdy whilst doing poses, especially those that ask for a lot of stability. Obviously, in most cases, you'll sweat, and that can cause you to slip and fall, usually due to yoga mats being smooth. But don't worry, a lot of yoga mats are more texturized and have a good grip!
Materials
Most yoga mats are made from either PVC or rubber. The classic, PVC mats are durable, but they do have a flimsy, plasticky feeling. Also, they are more toxic and not environmentally friendly like the rubber one. Experts from 889yoga.com/gear/best-cork-yoga-mats/ state that there are other options that are not toxic and are environmentally friendly. Cork yoga mats are just as good as the classic PVC ones, but they are eco-friendly. At the end of the day, think about your well being and how materials can affect both you and the planet!
Thickness
The thickness of the yoga mat will definitely be a leading factor in determining your comfortability. Sure, yoga brings lots of health benefits, but your knees and forearms can hurt a lot super fast, especially if they are exposed to a flat surface for a long time – doing yoga on a paper-thin yoga mat will definitely have its consequences. Thicker mats are better if you like to feel more comfy and cozy, it all depends on your personal preference and comfort levels!
Quality
Probably one of the top concerns you want to have is if the yoga mat is of good quality or not. Because if it's not, that's the point of buying it in the first place. Some yoga mats have a short life span, so you'll end up re-purchasing them all the time. Instead, try to drop a few bucks more at once, and get a good yoga mat that will last you – this will also save you money in the long run!
Thickness and weight
These two go hand in hand when it comes to yoga mats – they will also determine your comfort level while doing yoga, and how you store the mat itself after you finish. Now, some yoga mats are big, bulky, and have some weight on them – it's up to you how thick and heavy you want your yoga mat to be. Also, will you carry it around a lot? It might be heavy and a drag to store later on – so keep that in mind if you plan to be mobile with it. And also if you're doing yoga outside, on uneven surfaces with lots of bumps and grass – getting a sturdier yoga mat is probably a better idea. Or get a yoga mat for the inside use, and one you'll use in the outdoors!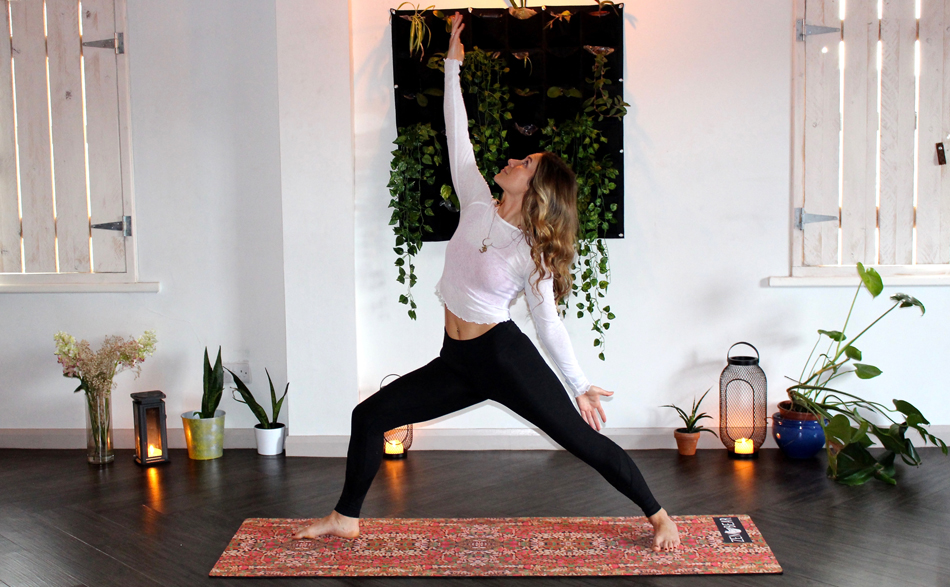 Keep it fun
Yoga is generally lots of fun, but you can make the time even more special! Get yourself a pretty, colorful mat or with a pattern – this way you can admire it during your long sessions, and it looks cute in the middle of your room. You can totally forget about the ugly bright blue and purple shades, as those types of yoga mats are history! Instead of going for something basic, browse around and see if something sparks your visual interests!
Final words
Sure, everyone wants to save a few bucks here and there, but when it comes to something as good and beneficial as yoga, how can you opt for the cheap option. Find the most suitable yoga mat, make sure all your boxes are checked, and only then make a purchase – especially if you are willing to pay a lot of money for something of high quality, you want to be completely satisfied with everything.