Moving can be one of the most stressful life events
Studies repeatedly show that one of the most stressful things for Americans is the process of moving. Sorting and packing through all of your belongings takes a lot of effort and time, uprooting your kids and pets creates problems on the home front. Don't even mention dealing with brokers, security deposits, walkthroughs, transferring over your bills… the more we consider it, the more it makes more sense to just stay put.
Technology makes moving easier
If it is not an option however, there are new ways to make the entire process easier. With the help of the internet, transferring over your utility bills and updating your mailing address is easy with a tool such as Updater. You can research schools using local websites that routinely rank the best schools for your kids. Google maps will help you navigate the shopping centers nearby and figure out your commute to work. A new tool we want to introduce today is Citymove.com. Citymove is the best resource to find moving companies.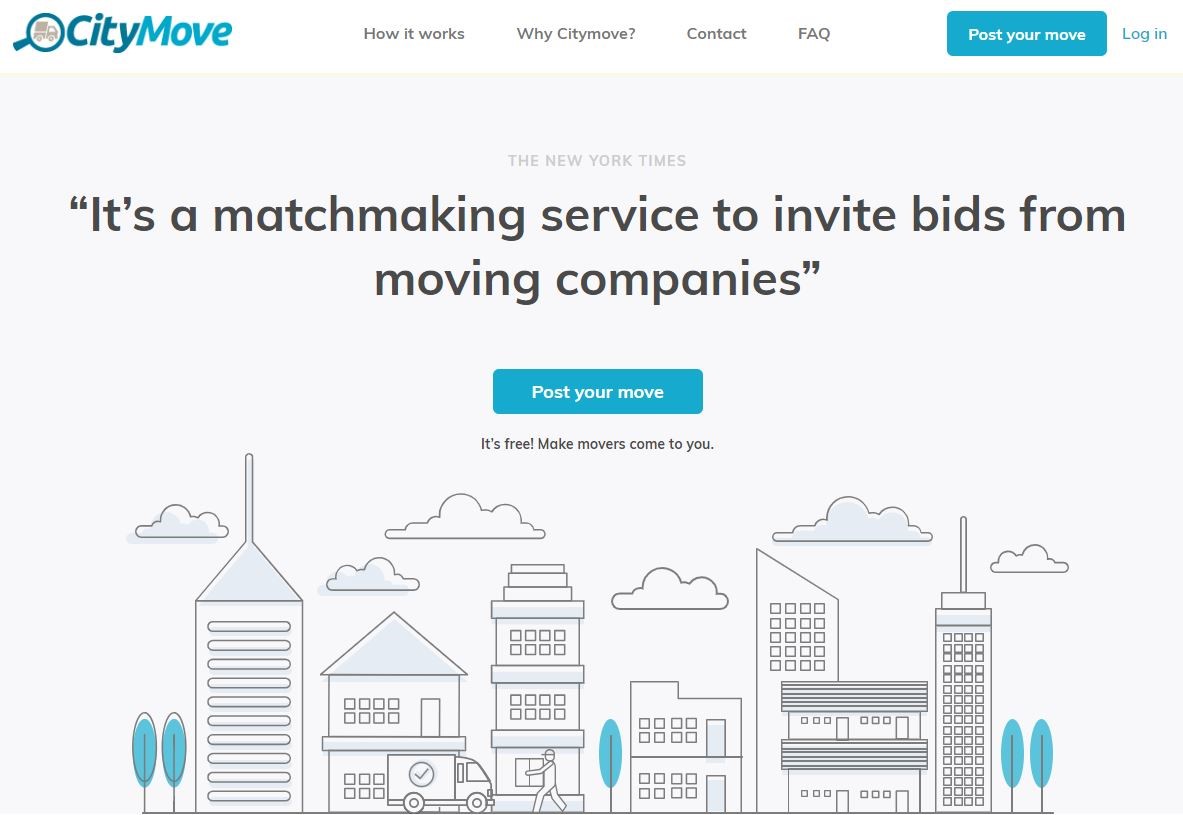 Citymove.com is the newest tool to help you save money and make your life easier
CityMove.com is a website launched in 2003 in New York that has since helped over 30,000 book a mover online. The website has been so popular because it is a reverse bidding website – such as eBay, that pits the different moving companies to outbid each other and offer you truly the lowest price available. In addition to the bidding system, CityMove also allows you to read verified reviews from thousands of previous moves (all of these are paid for through Citymove, making it virtually impossible for movers to post fakes). Combined, you get the best local movers competing for your business, and you can make your decision based on the lowest prices and their profile.
With CityMove you will not be getting annoying endless phone calls and emails from different movers
Another great way CityMove is better than most ways to find a mover is the anonymity. Your email address and phone numbers are stored in Citymove's system until you are ready to pick a mover. You get email notifications of different bids and questions from movers, but no companies have your contact information to bother you. Everything happens on your time. Once you are ready to select a mover and their offer, you accept their bid at which point contact information is exchanged and you can coordinate directly with your mover.
Posting a job takes a few minutes using their intuitive interface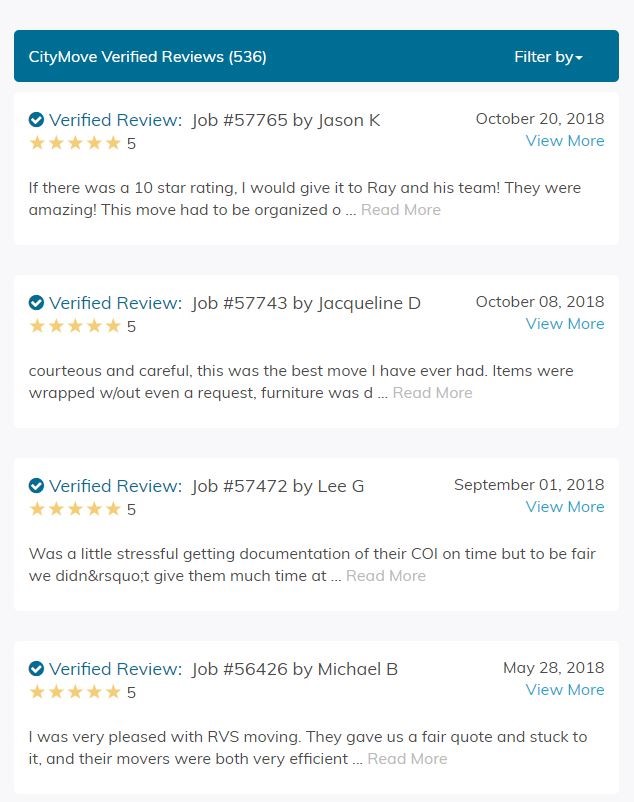 Posting a job on CityMove takes on average 5 minutes and 30 seconds. You describe locations, items, packing needs, and provide your contact information and the CityMove system spits out a nifty job posting for movers to review and bid in minutes. Even if you are not ready to move yet, bookmark Citymove.com or follow them on twitter @citymovedotcom. When it is time for you to make your relocation, whether in New York or any other city in the US, post your job and let movers compete for your business. One less thing to worry about while you are moving.