Screen recording is one activity that not many users knew how to perform until a few years ago. However, there are currently multiple tools available, and it's such a simple process that you don't need large resources to achieve it. As an example, we want to introduce you to a recently found tool that works via the browser. In that sense, you will have the ability to record any process on the screen without installing anything.
It is RecordCast screen recorder, a free website with which you can immediately start recording what your screen shows immediately.

Online applications have gained a lot of strength in recent years, as they are a great alternative for doing any activity, saving us the installation and sometimes registration processes. This is exactly the case with RecordCast, so recording your screen will not be a challenge, even if you have very little knowledge or it is your first time in these processes. In this sense, in addition to having no costs and not requiring registration, it is extremely easy to use for any user.
How to record screen from the browser
To start recording your screen with RecordCast screen recorder, you should start by accessing the website from the link recordcast.com.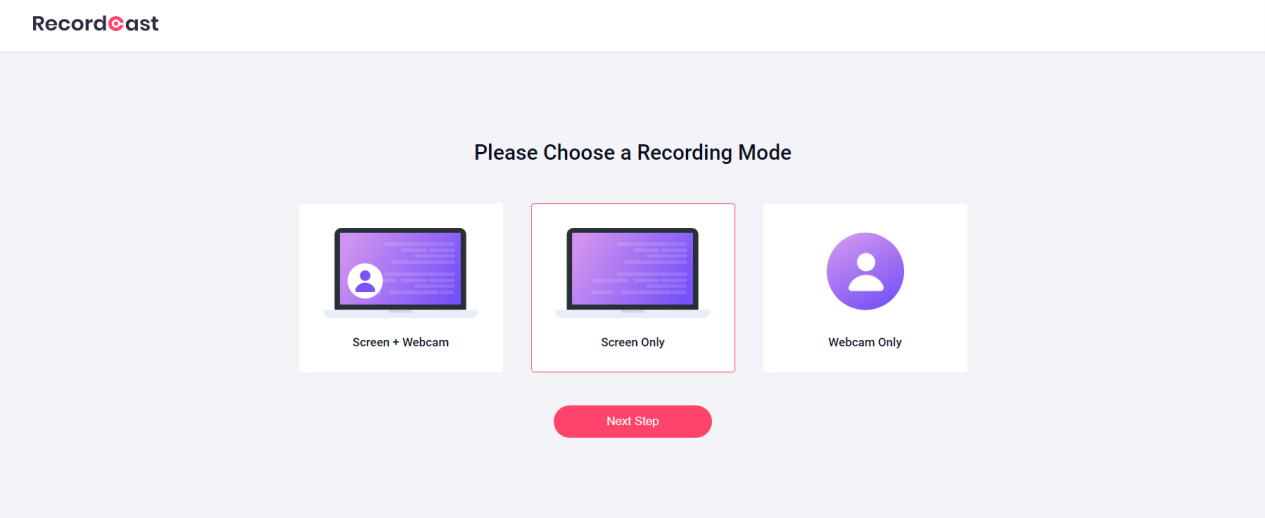 On the main screen, you just need to click the start recording button. You will receive the button to choose a recording mode and, in addition, the option to also capture system audio if you need it. Of course, it will provide opportunities to select the screen you want to record.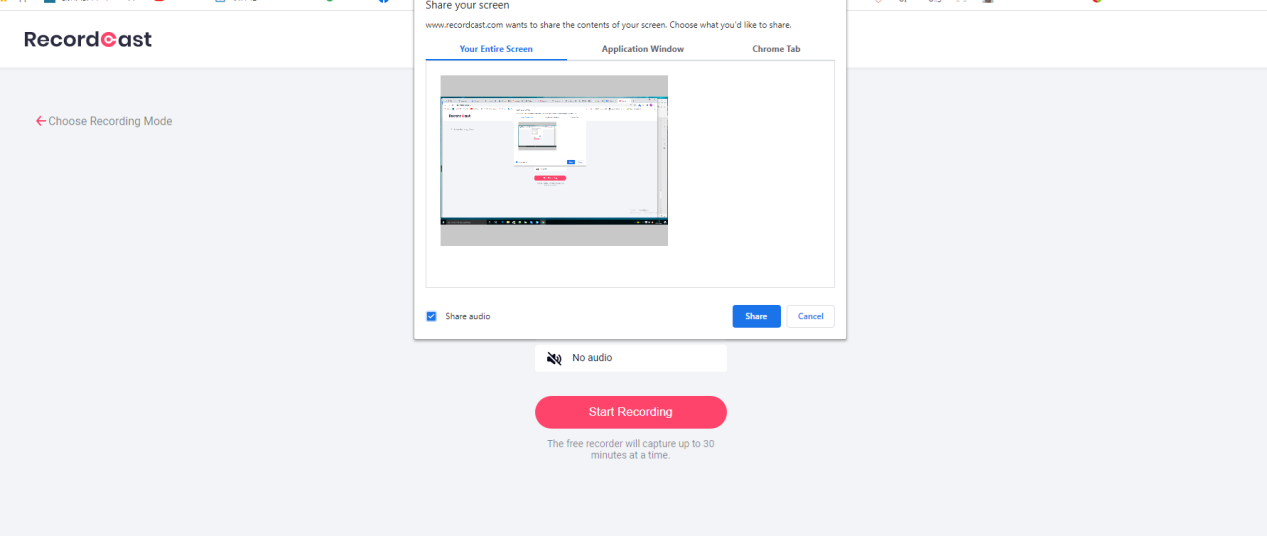 By defining these recording options, you will immediately start recording your screen, and to stop recording, click the "Stop Sharing" button below. The material downloading options will appear immediately, allowing you to download the video in WebM format. With RecordCast screen recorder, you can make screen recordings easily and in a few simple steps.
What's more, RecordCast provides a simple built-in video editor with which you can add texts, images, music, and more to your videos. You will also be able to make cuts and modify unpleasant pauses and silences.
The benefits of using RecordCast
Do not take up computer resources like specialized software;
The interface is straightforward and easy to use with drag and drop functionality;
All free;
Easily record and create video tutorials with a webcam;
Records both system and microphone audio at the same time;
Editing tools allow you to modify the video – make captions, insert background music and effects;
Recorded videos are available to download in 1080p resolution.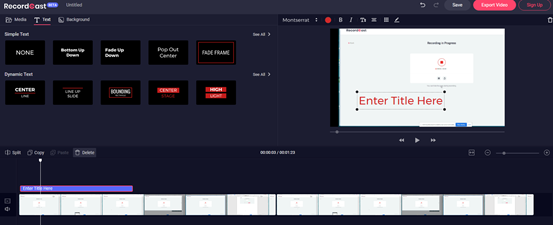 Conclusion
If you are tired of relying on third-party applications, perhaps even for a fee, for your screencasts, we strongly urge you to try RecordCast to evaluate for yourself how good it is. We think it will be the one for you because you won't need anything other than your browser to create and share your screencasts. If you have more questions on the subject, you can share more information in the article now.