Startup funding is a tough nut to crack. Last month, I had lunch with a friend of mine who's just had many of her colleagues let go because of that. She is an experienced UX designer and has been successfully working for startups for the past five years, so I was anticipating another exciting story of her creating another application.
Well, as it turned out, our meeting was a little bit different this time. She said that one of the major investors working with her startup has recently left, leaving the management with no choice but to let go of dozens of employees. This is certainly a difficult decision to make, but people have to make them much more often than we think.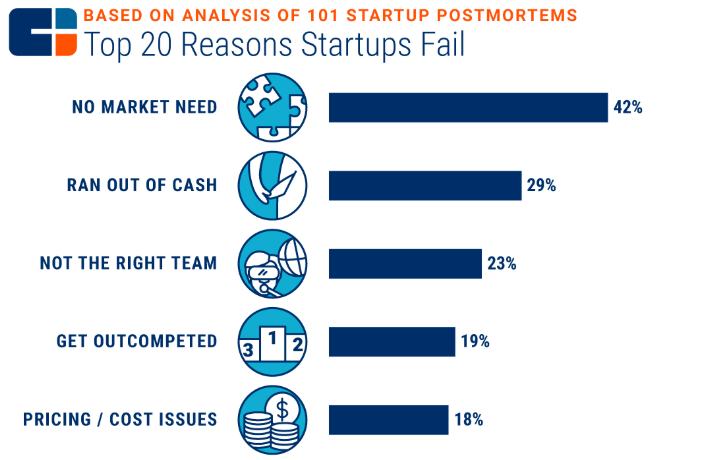 In fact, the recent research of the most common reasons why startups fail by CB Insights found that a lack of cash was in the top two of them.
Accordingly, 29 percent of failed startups examined by the researchers simply ran out of money and couldn't find an investor. The blame for that mostly falls on the founders and senior management, but one thing many people fail to realize the task of managing the available cash flow and securing funding for a startup is extremely hard.
Your startup can have an idea for the best product in the world, and it still may not mean anything. Your founders might have a great reputation in the local business world, yet it doesn't guarantee that your inbox will be full of offers after you announce the investment opportunity.
To ensure that their startup has a future, entrepreneurs have to know all of the options for finding investments that are available to them. In this case, they'll know which one to use in a certain situation to achieve the best possible outcome.
Here are some of the best tips for finding investors.
1. Apply for Grants
The best example of a well-developed system of startup funding through grants is the European Union's (EU) programs. EU has a number of programs that support entrepreneurship in the member countries, and they are currently funding a lot of companies.
The companies that receive some financial assistance from such programs confirm this on their websites with a banner like this (the appearance depends on the country and language).

The most important criterion for selection for funding in the EU is a company's alignment with the Union's regional development programs. For example, the European government has a list of economic, social, and infrastructural goals, so if your startup's product or service can help with that, you should definitely check your eligibility for getting a grant.
Check out funding programs and grants pages on Europa.eu where you'll find everything you need to know to apply.
If you're located in the U.S, you also have a number of government grants to apply to. They include:
2. Try Crowdfunding
This is another legit method for raising capital through the collective efforts of the users of special platforms – crowdfunding sites – like a well-known Kickstarter. A lot of businesses have gotten the money from this source in recent years; in fact, stats claim that Kickstarter alone is responsible for securing funding for more than 22,000 businesses each year.
In fact, the most successful Kickstarter project to date is Pebble Time, a smartwatch business that secured over $20 million.

To try to get advantage of this opportunity, you should register on a crowdfunding website – some of the most popular ones include Kickstarter, Crowd Supply, Fundable, RocketHub and Ulule – and describe your idea. Feel free to use social media to share the news and promote your company, too.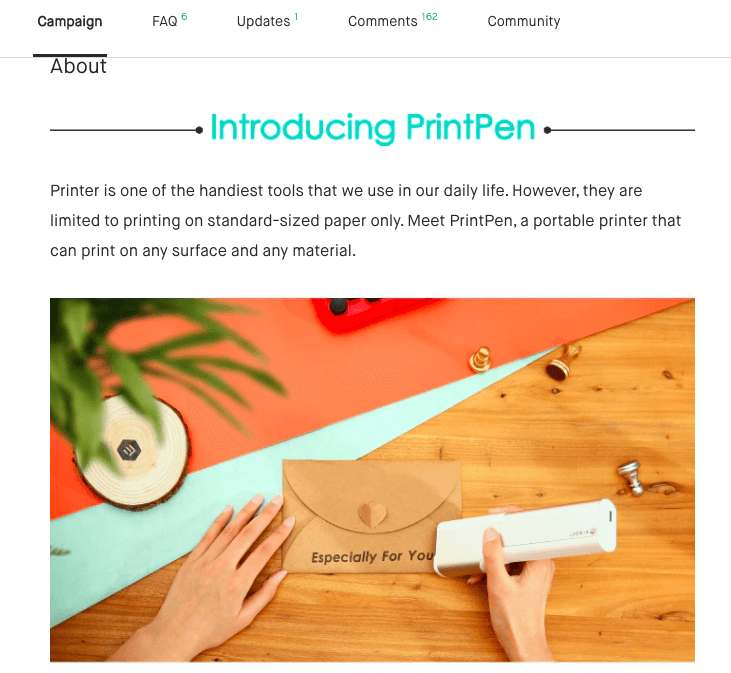 Also notice that businesses provide quality visuals like images, gifs, and videos to explain how their product works, so be sure to do the same.
To increase the chance of success with crowdfunding, consider following these best practices:
Keep the word count of your business's idea description between 300 and 500 words
Update the description to let the supporters know about the progress at least once a week
Provide a video. It's a highly effective medium that lets you show your product or service in action.
"While a lot of businesses have managed to collect tens and even thousands of thousands of dollars through crowdfunding platforms, keep in mind that going public with your idea doesn't guarantee success," says Jordan Moore, a researcher from TopWritersReview. "In fact, only about one-third of crowdfunding projects succeed."
3. Find Angel Investors
Simply explained, angel investors are people who have cash and a keen interest to invest in young companies. Typically, they connect and create networks and groups where they accept business ideas and decide whether to invest.
This is a legit way to get funding for a startup; in fact, the list of companies that used financial assistance from angel investors includes Yahoo and Google. Moreover, angels invest about $25 billion in 70,000 companies every year in the U.S., according to The American Angel report.
Often, angel investors are former or active entrepreneurs, and they learn a lot about a business or an idea before investing. Even though financial returns remain their main motivation, they are driven by a genuine interest in an idea or a product. This means that you can even get some advice and motivation from them if you secure their support.
The abovementioned The American Angel report also suggests the following industry sectors where angels invest in the most.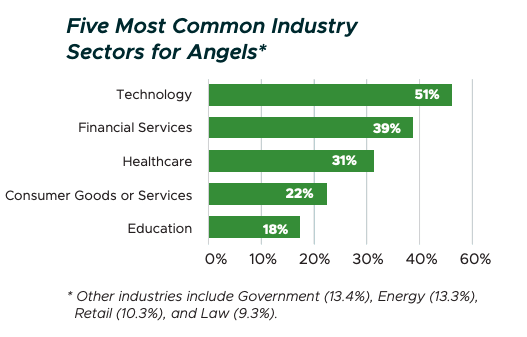 So, here are the angel investment options to consider:
Conclusion
Finding investors for a startup is anything but easy, so being patient and persistent is tremendously important for reaching the best possible outcome. Fortunately, there are numerous options for you out there, so checking out as many of them as possible is something you should do.
Hopefully, this article helped you to find some funding sources, too, and you'll be able to come up with a long list of quality options. So, create a strong plan, be realistic, and let as many investors know about your startup as possible!