For a good reason, sailing is a common item on many people's bucket lists. A sailor's journey can be rewarding, entertaining, or even life-changing. It is a great way to experience the outdoors as you bond with nature and get away from the busy life inside your normal hustle routine. Thanks to its expansive access to water bodies, beaches, and multiple miles of coastline, Florida is among the best places to go sailing in the US. Whether you need to become a sailing expert or just want to have fun in the water sport activity, Florida is the place to be when it comes to sailing. But the experience you get from the entire activity will have everything to do with how well you prepare yourself. Here are some pointers on how to prepare for sailing in Florida.
Learn Parasailing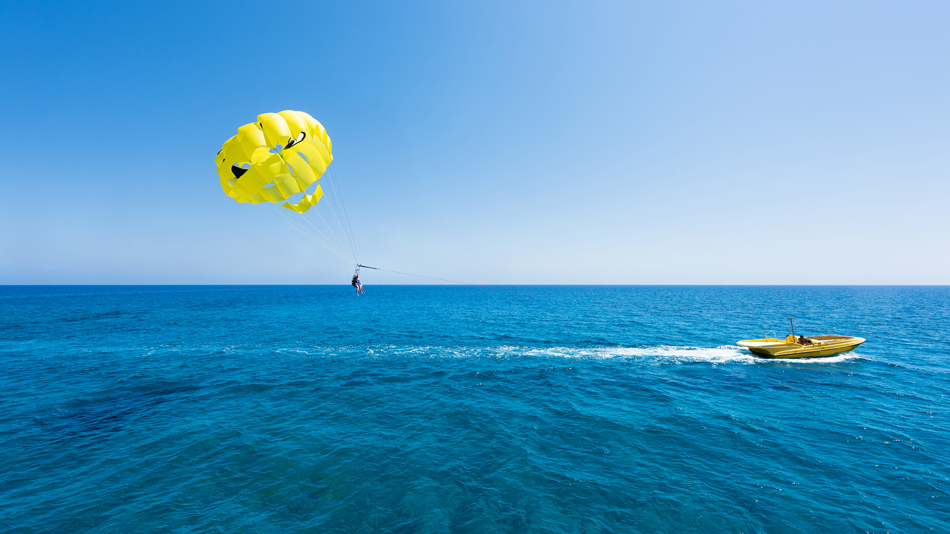 If you are looking for the most memorable experience in your life, you have a thousand and one reasons to try parasailing. Experts say that it is among the safest recreational water activities despite having minor risks involved. To ensure you get the most out of the activity, you will want to start by learning and honing your parasailing skills. Having the best quality equipment for parasailing will also help guarantee your safety and minimize the risks of injury. Many parasailing destinations in Florida also have Coast Guard Certified Captains to ensure you stay in good shape during and after the activity. As you Sail 400 feet in the air towed by a motorboat, you can even take tons of photos of the amazing scenery and sea creatures like the amazing dolphins Florida is popularly known for.
Know Your Sailing Location
Is there a better place to hit the waters if not in Florida? Well, if you ask the locals or tourists who have been here, you can be sure there isn't. The heavenly sight of the warm blue waters along the subtropical climate is to die for. Over 1700 islands make up the Florida Keys, and it may be challenging to decide the best location. Nonetheless, some of the best and most famous sailing areas include:
Dry Tortugas: Popular for fishing, the Dry Tortugas gives you the chance to take in the reefs and shoals located on the serene island.
Destin: A city located in northwest Florida, popular for parasailing
Biscayne Bay: Come here ready to juggle your adrenaline because scuba diving is life in this lagoon situated in South Florida's Atlantic coast. Perfectly placed in the center of Miami, Biscayne Bay is where you enjoy the views of the downtown skyline.
Bimini Island: When coming to this gem in Miami's east and part of the Bahamas, do not forget your snorkeling gear. It is the closest island to the US mainland base and sea life peaks here.
Follow Protocols of Operating a Boat
Sailing in Florida is every boat enthusiast's dream. Even so, you have to get permission first for you to operate a boat before you turn your vision to reality. Note that for those born in 1988 or after, you are supposed to complete a boating education course and possess a boating certificate or ID. If you intend to operate any vessel above ten horsepower, you will need an ID with a photo of you for certification. The restrictions on the years stated are not as clear, but you have no choice but adhere to the rules.
Have the Required Equipment
There is so much fun involved in sailing, but you should also look out for the dangers. There are potential risks when it comes to water, taking to account the several cases that have been reported worldwide about water accidents.
Florida can be hot, and the temperatures go as high as 100s. On that note, ensure you wear sunscreen, and a "broad spectrum" one for that matter. It will help you protect your skin against excessive sunburns. A pair of shades can help you protect your eyes from the bright sun rays.
During the hurricane season, there is high humidity, high rains, and turbulent waters. So, learning basic sailing terms and rules will ease your sailing experience and equip you with all the knowledge you need for safe navigation in Florida. You will also need navigation tools, which apart from your boat, may include the following:
A sharp knife
Firm grip
Sound signal
Navigational lights
A buoyancy device
To sum it up, safety comes in many dimensions, but there is a special package for a smooth sail. Sailing is, without a doubt, a matter of life and death. It can be regrettable if you play carelessly. Always ensure you know how to sail and keep practicing to perfect your skills. Get an area with mild winds and low traffic. Go a step further and keep track of the weather so you can know when it is safest to sail. Nonetheless, sailing is one of the most cherished outdoor activities. There is so much fun, and the sailing journey is a life full of leisure. With the above information, Florida awaits you!