The topic of this article is CDN so first of all, I would like to explain what is it and how it works. Abbreviation CDN means Content Delivery Network. The group of servers distributed around the world delivers the internet content from the server which is the nearest to the user and reduces the loading time of the content on the web page. So using simple words CDN will help your website to load data without any delays and save the waiting time of the visitors on the website. Everyone knows that time is money so CDN will help you to reduce the time and as a result to make more money. Very nice idea, right?
A great example of the CDN which I found very interesting for myself is BlazingCDN. It is a new product, but already a real competitor of well-known CDN services which are on the market for a long time. BlazingCDN was created by the team of professionals, who are in this industry for around 20 years. The mission of the brand is to help great projects on the Internet to deliver the best content worldwide. They do this through their obsession with customer support and providing the best quality at the best price on the market. Their tools may help you in every single aspect. You can accelerate your website, you can concentrate on video and live streaming or you can find something for the gaming sector as well!

So, let's move to the real facts! The strongest sides of BlazingCDN are the pricing system, simplicity of the customer panel, and support team. After testing this service I can definitely say that they really did their best in quality of the service, so your website will load all the content with unbelievable speed and you can be sure that all your data is safe with them. The support team is working for the clients 24/7, without any days off, so you can get help any time you need it. To get more familiar with BlazingCDN you can look at its features described on the picture below.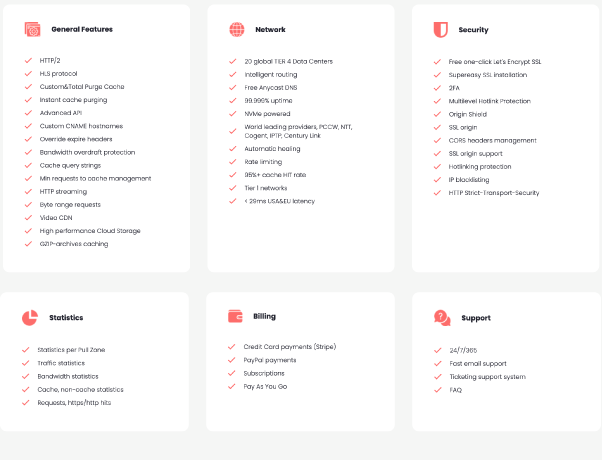 In addition to the previous facts, you can also see the information about the BlazingCDN network.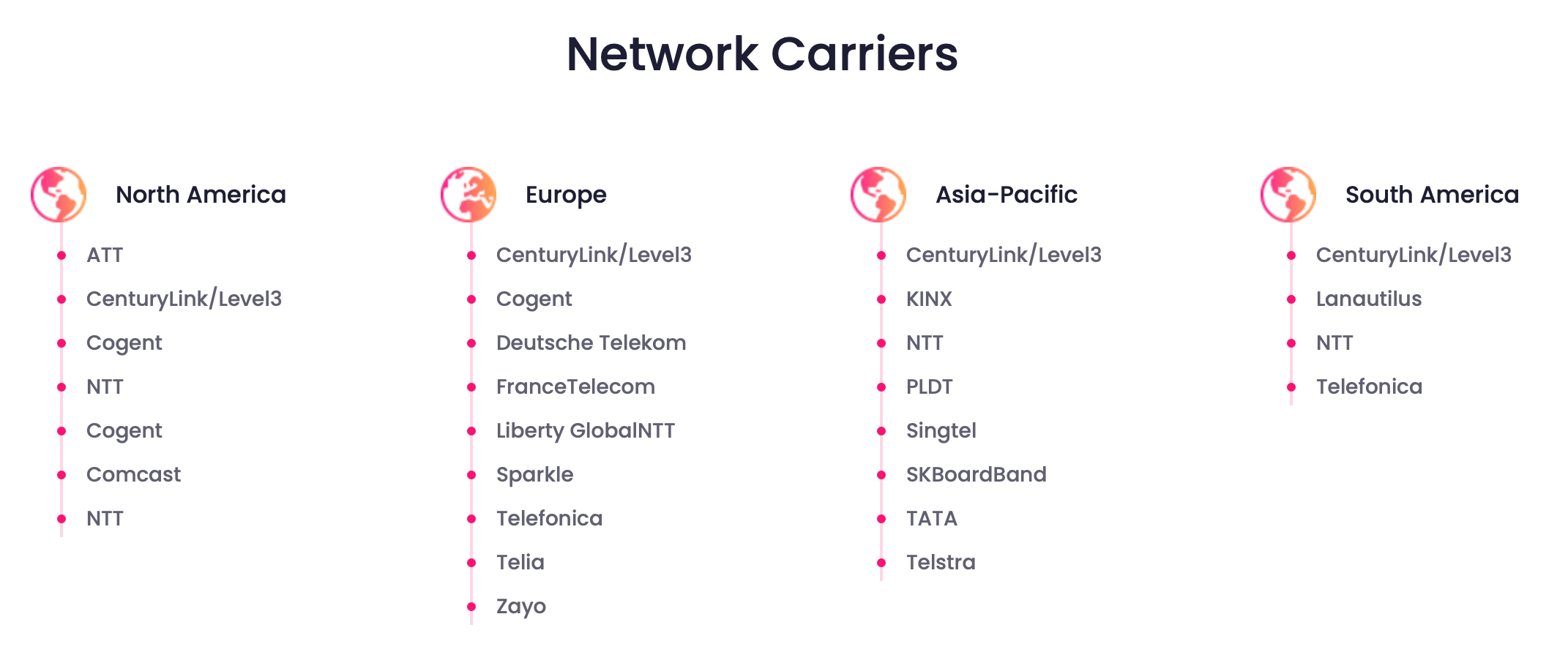 Let's move further! The control panel will steal your heart by its simplicity. It's very easy for everyone to understand how to use it, even if you are not a pro. A good example is the simplicity of adding a new Pull Zone. All you have to do is to go to the Anycast CDN tab in the customer panel, click the Create new pull zone button, choose a source (origin or Cloud Storage), origin is the URL or IP address from which the CDN will download data and that is all! It is also very easy to understand how to manage the existing pull zone. The panel looks so simple but at the same time very classy and modern, so I'm sure everyone will like to use it.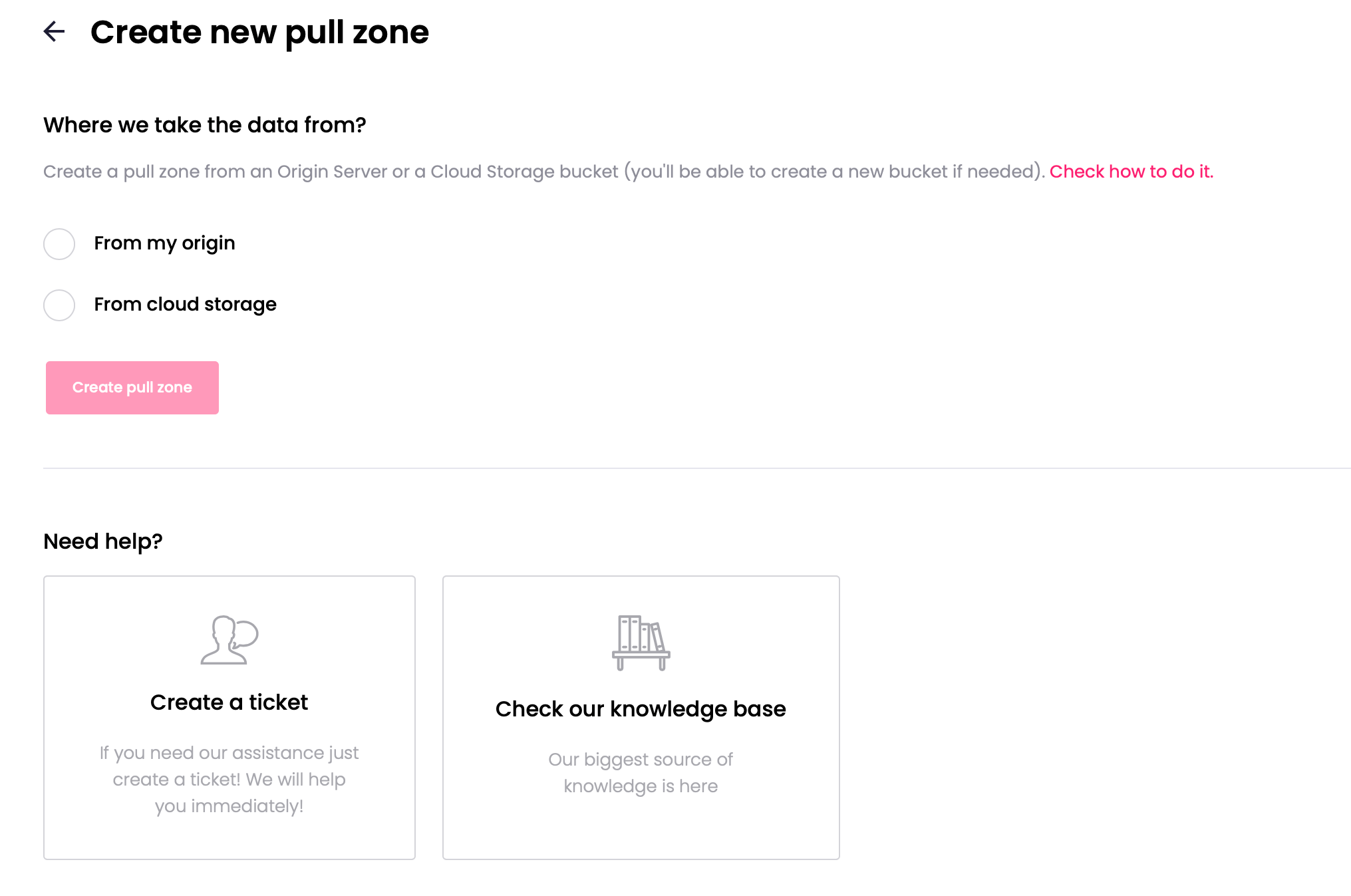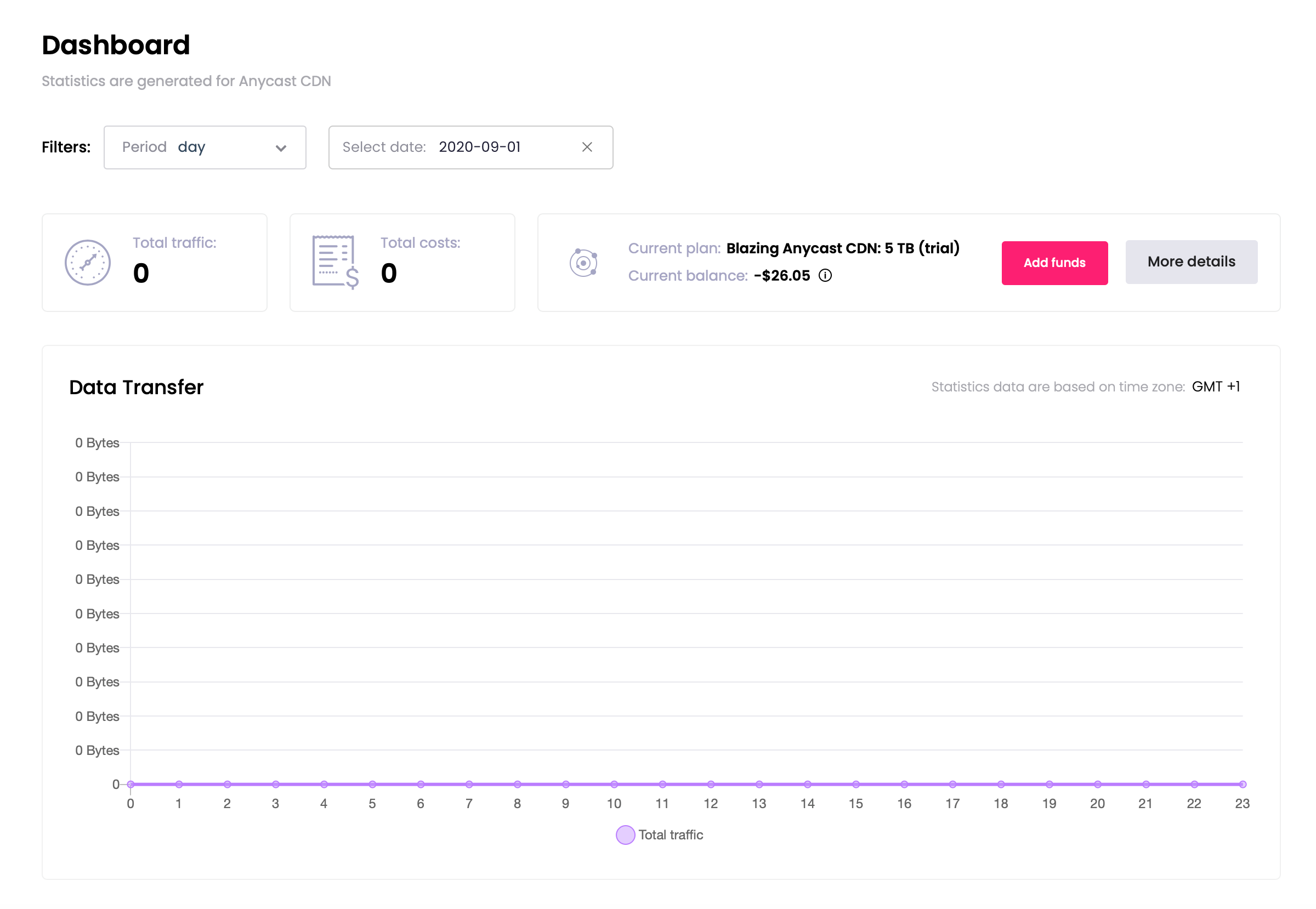 One more important fact for you! BlazingCDN has one of the best performances in the world! Very impressive, isn't it?

BlazingCDN is offered for every type of business from the small blogs to pages that are heavily loaded by online content. They will help you to choose the pricing plan which is the most suitable for you and your business. You will be very surprised by the pricing system! In comparison with other famous CDN providers, BlazingCDN made a very low price for the good-quality service. But that's not all that I wanted to say about their prices! I like the fact that doesn't matter where you are, they offer the same pricing for different territories across the globe. Isn't that cool?
And even more! They give a 7-days trial for free so you can try it by yourself and decide if you want to stay with them or not. So feel free to test the panel firstly and you will see everything I'm talking about by yourself!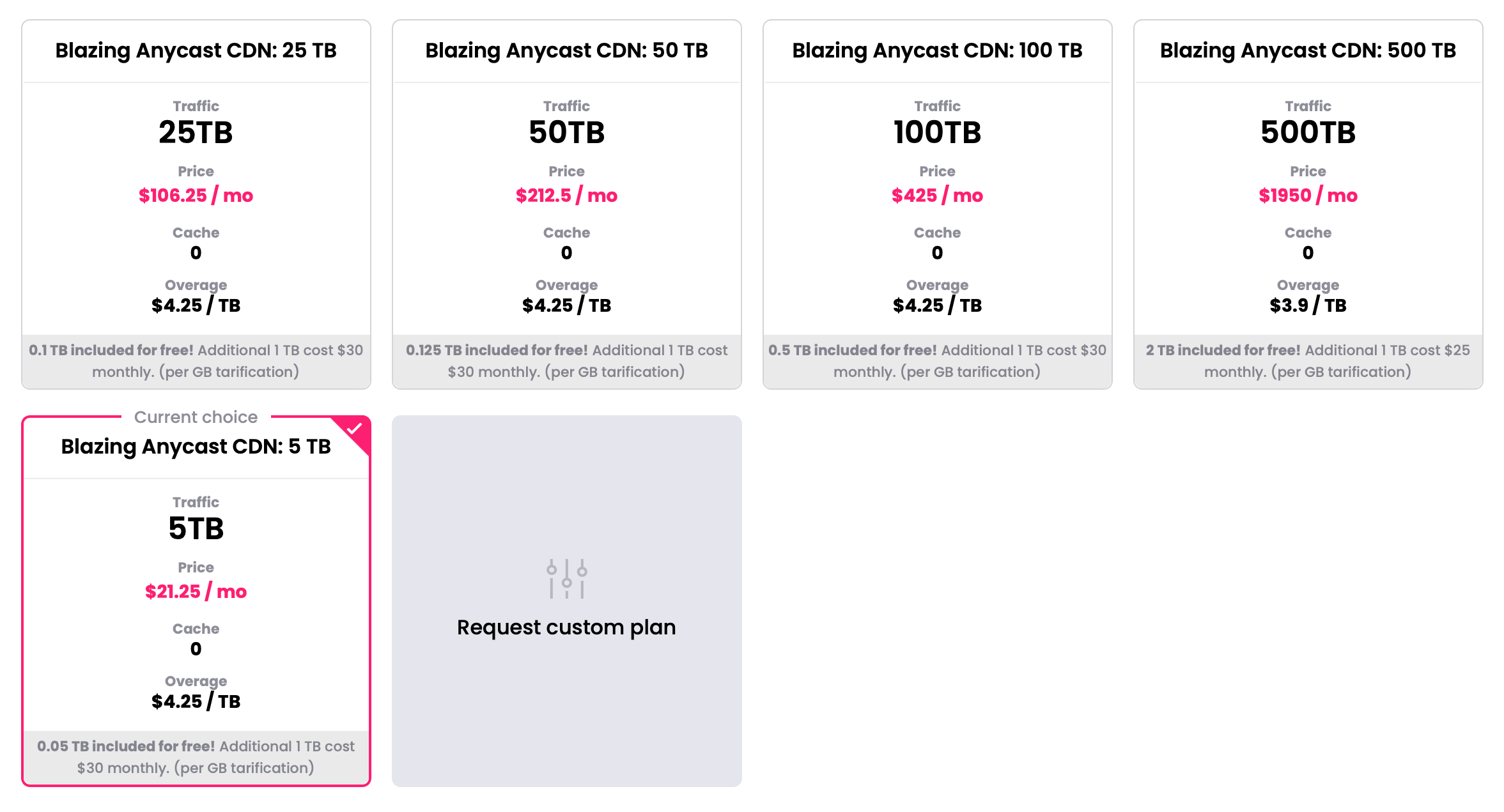 Moreover, BlazingCDN offers an affiliate program. If you are a blogger and you have a website with reviews, or you are active in Facebook groups dedicated to such things as WordPress you can easily become their affiliate. The referral program is simple, all you have to do is login into the customer panel, generate your personal referral link, and start cooperation. They offer their affiliates 20% from every invoice which comes from the referral link. And you can keep your balance forever, it will never expire. That simple and easy! If you are interested to become a partner click here.
As for me, I would highly recommend everyone who is interested in such services to try BlazingCDN. Real value for money and great quality will totally surprise you! The fact that the product is new gives us an opportunity to use it, give our feedback and help them to make it even better than it is now. If you want to sign up for BlazingCDN click here.