The cost of solar panels has dropped by 89% since 2010. Lower prices and improved technology make sustainable energy more accessible than ever before. You can lower your impact on the environment and save money on your utility bills by using solar to power your life. But first you must weigh up advantages and disadvantages of solar power. Connect Electric can help you get started with 10 ways you can move off the grid and into energy independence.
Heat Your Water with Solar
Solar water heaters are designed to harness the power of the sun to keep your water hot. The appliance is connected to solar panels that are usually attached to the roof of your home. They collect energy that heats water flowing into a storage tank.
Different sizes and models are available, so you can find something that matches your needs. You should consider the size of your household, roof shape, house type, and available space before buying a solar water heater.
Let Natural Heat into Your Home
You can use solar without installing panels. Figure out which windows face the sun throughout the day and keep the blinds and curtains open on that side of your home. The sun will shine in and help keep interior rooms warm, even during colder seasons.
Install a Residential Solar Array
If you're ready to go all-in, you can install a solar array to power your entire residence. The cost will vary based on how much energy you consume and available space on your property. Connect Electric can provide more information for families that want to install solar panels in Australia.
Use a Hybrid Solar System
Did you know that you can use a hybrid system and get the best of both worlds? Hybrid solar systems allow you to draw energy from the sun but also stay tapped into the grid. It's ideal for maximum reliability while still getting the benefits of partial energy independence.
Heat Your Swimming Pool with Sun Power
Solar panels can be installed around our pool to keep the water warm. You won't have to consume expensive electricity from the grid and can still enjoy a relaxing swim anytime.
Dry Your Clothes Under the Sun
Another way to use sun power without panels is to line dry your clothing. Weather permitting, you can hang freshly washed clothing outside. Run a line or install a rotary clothesline for more hanging space.
Cook with a Solar Oven
Solar ovens can be purchased or made at home. When used properly, this type of cooking appliance can reach temperatures of 120 to 178 degrees Celsius, which is hot enough to cook most meats, vegetables, and other dishes safely.
Use Solar Lights Outdoors
Illuminate your property with outdoor solar lighting. This device includes a small solar cell that collects sun rays and converts them into usable energy. The lights are usually designed to turn on when it's dark, so you don't have to worry about manually switching them on and off.
Charge Devices with Solar Banks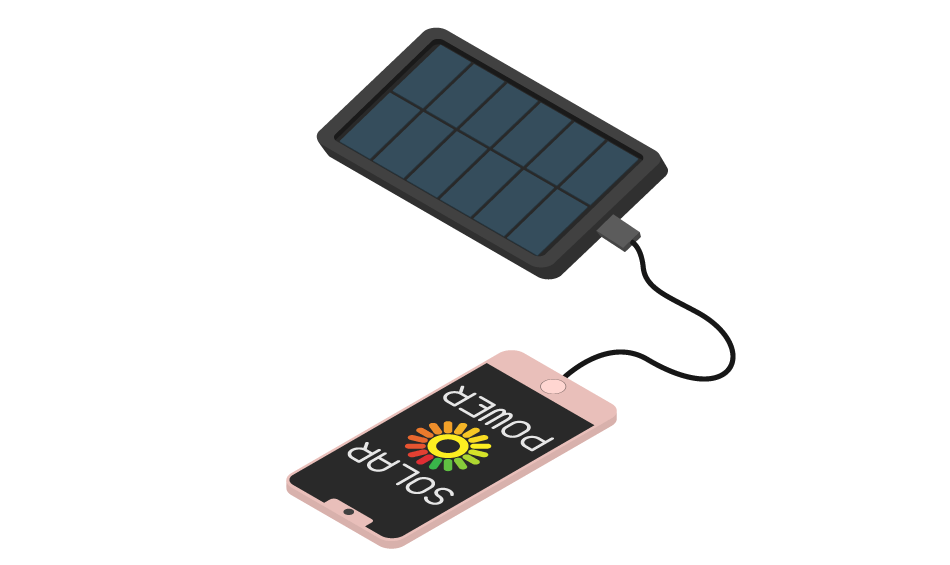 Continue using your favourite devices and go green with solar chargers and banks. These can be left in the sun during the day then used to charge your phone, tablets, or other devices overnight.
Switch to a Solar Heating System
Heating and cooling can be expensive. You can cut costs by installing a solar furnace. These operate separately from your home's regular heating and cooling system. It can be used to provide additional heat during cooler hours.
Try these money and energy-saving methods to go green and save money on your utility bills. Making just a few small changes can have a big impact!