Sydney is a thrill-seeking melting pot of adventures and you can find an array of incredible activities for everyone. If you happen to be on your way through this lovely Australian megalopolis, you shouldn't miss a chance to go on some of the adrenaline-rush activities and make the most of your trip. From rafting to skydiving and surfing, there are a plethora of amazing things you can do to make your trip worthwhile.
Go to the top of the Sydney Harbour Bridge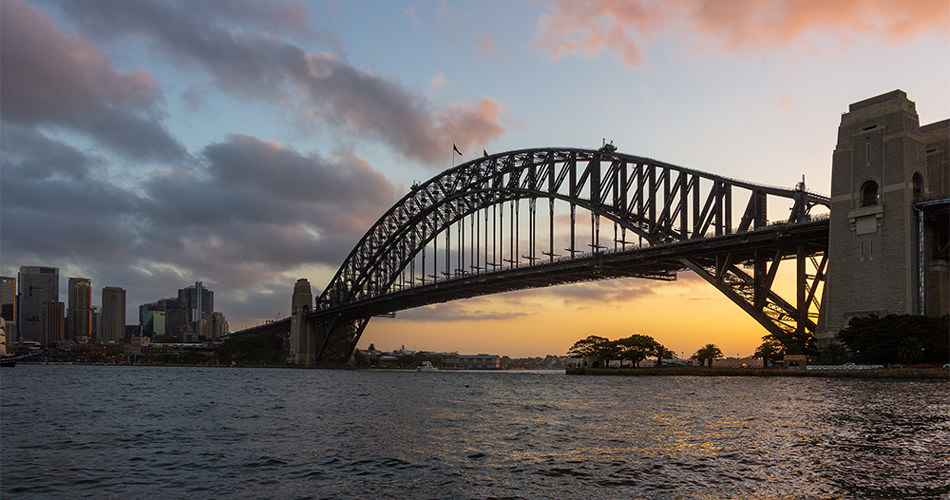 If you've been constantly hearing about the world-famous "Coathanger", then coming to Sydney must include climbing the Sydney Harbour Bridge. This will allow you to have a full view of the glorious Sydney Harbour. If you take the express climb, it'll take you shorter to reach the top, which is also a much better option for those who may have a small fear of heights. Since you'll go up the inside arc, you won't have to worry about not having anything to hold onto. You'll be fully surrounded by hand-riveted steel and feel more secure with all those "ribs" enclosing you. You can feel all the beauties of the west, and whether you climb at dawn, dusk or at night, you'll have the best experience either way. If you'd like to take your climbing experience a step further, indulge in some outdoor recreation like hiking. The Blue Mountains National Park offers an array of outdoor activities including climbing and abseiling that will make your trip to Sydney unforgettable.
Sydney during the New Year's Eve
Have you ever thought about spending your New Year's Eve at a botanical garden? Sydney is very warm during December considering that's the summer season in the Land Down Under, so have an outstanding New Year's Eve experience and book your Sydney NYE tickets now to have the most amazing Eve of your life. Watch the fireworks with thousands of Sydneysiders, enjoy a picnic and just mingle with the locals while counting down the minutes until the year 2020.
Try out water activities
You can't come to Sydney without trying out some of the adrenaline-pumping water activities. To test your nerves, gather your friends and embark on a raft together. Alternatively, you can go kayaking by yourself and ride the rapids at the Penrith Whitewater Stadium. For even more water fun, try out diving with three-metre sharks at the Sea Life Sydney Aquarium. Forget about scuba diving gear and watch some of the most spectacular grey nurse sharks, huge stingrays and other creatures of the deep blue waters. Feel the wind in your hair as you speed through the water on an adrenaline-charged jet boating adventure in Sydney Harbour.
Go up in the air
If you're more of an air-loving person, then a sunrise flight across the country towns will be your cup of tea. Experience the Sydney city skyline at the palm of your hand and take a look at the gorgeous blue eucalyptus haze of the Blue Mountains. One of the reasons you shouldn't miss out on this amazing adventure in a padded basket is that you'll witness the most spectacular view of the sun rising in the east. With the pink hues and long shadows falling on the countryside below, it'll all be a sight for sore eyes. The steep hills of the Razorback Ranges will paint a wonderful backdrop for photos and the entire journey will be like a fairy tale. This three-hour experience which starts at the crack of dawn, approximately around 4 a.m., includes a Champagne breakfast served at Otis Bar and Grill at Rydges Campbelltown. For a more exhilarating air adventure, book a skydiving session. You don't have to go outdoors if it's too big a challenge but instead, skydive indoors in one of the largest vertical wind tunnels in the world.
Visiting Sydney can be much more than just mingling with the locals and taking Instagram-worthy shots. Enjoy some of the best adventures in Australia and embark on a hot air balloon ride or go rafting. Climb the Harbour Bridge, go kayaking or go climbing and abseiling in the Blue Mountain National Park. With so many incredible adventurous activities, you'll certainly find at least one that fits your preferences and have the time of your life that will make you want to come back to Sydney the first chance you get.