Streets are flooding with chic designer stores and trendy dress shops, and it's true you be overwhelmed with the amount of choices you have when it comes to picking clothes. As girls, we all want to be updated with the latest fashion, but in the end, we go for our usual style of dressing because well, what can go wrong eh?
Do you know there's a lot that can go right? Marilyn Monroe once said, 'Give a girl the right shoes, and she can conquer the world'. Who knows, your destiny may lay on your newfound fashion choice. We know changing a wardrobe at once is impossible, that's why you should first do a trial run for a Girls' Night-Out.
Girl's Night-Outs are the best way to top up your fashion sense. You'll be with your favourite ladies who'd compliment you, plus you can mix-match colours and styles, and hey! No judgments. Now let's take a look at how you can score 10/10 on your Girl's Night-Out outfit.
Red is your Bud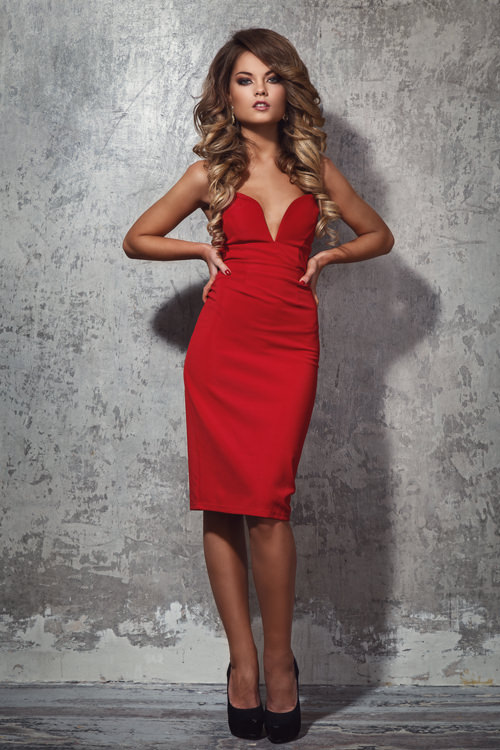 Let's be honest. Red is not everyone's friend. If you're the introvert type that prefers to stay out of the spotlight, you'd avoid any kind of red whenever possible. But for Night-Outs, Red would be your best partner. It doesn't matter what type of an outing it is or what clothing of red you wear when there's a touch of red, it sure does give a different kind of spark to your Girl's Night outfit.
A small piece of advice though, steer clear from Red pants and bright red skirts, especially if you're towards the curvy side.
Pull out those Pumps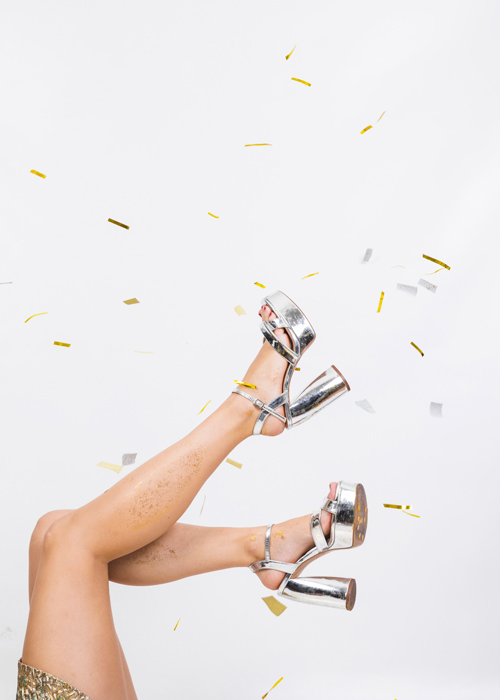 Heels and girls have a love-hate relationship. We, girls, hate how heels cut through and bruise our skin but well, we never abandon them either. Have you ever imagined tossing a new pair of Prada Stilettoes into a dustbin? Gosh no! What a nightmare. But don't let those shoes sit on the rack for too long, you'll grow out of taste. You can definitely give them a try on a Girl's Night Out. Heels are every girl's best friend for night outings, you can go into any bar, click some nice Instagramable pics and even fancy restaurants looking tall and classy.
The Pantyhose-Trick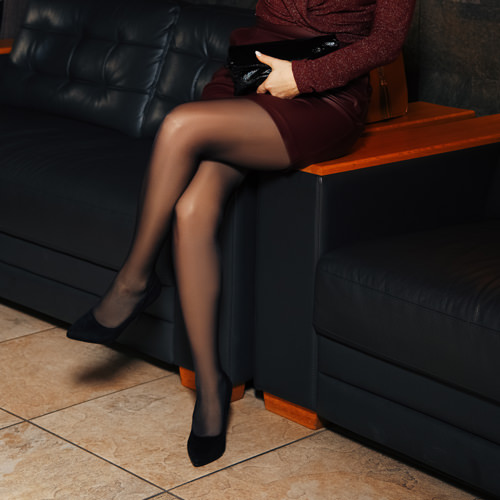 Not all of us adore wearing Pantyhose, but they can really be comfortable. Especially on a Girl's Night Out. Although Jeans are a common choice, the material of Jeans are a little thick for a fun outing, they wouldn't be much comfortable, that's where pantyhose come into the show.
But it's a tricky style, it can plainly come out as revealing if you don't properly suit it. We usually avoid pantyhose due to few reasons, it either over-highlights or under-highlights the figure, but when you wear it with a mini bodycon skirt or a slightly flared dress and matching ankle boots, you'd give your lower body the perfect amount of recognition.
Style a Sleeveless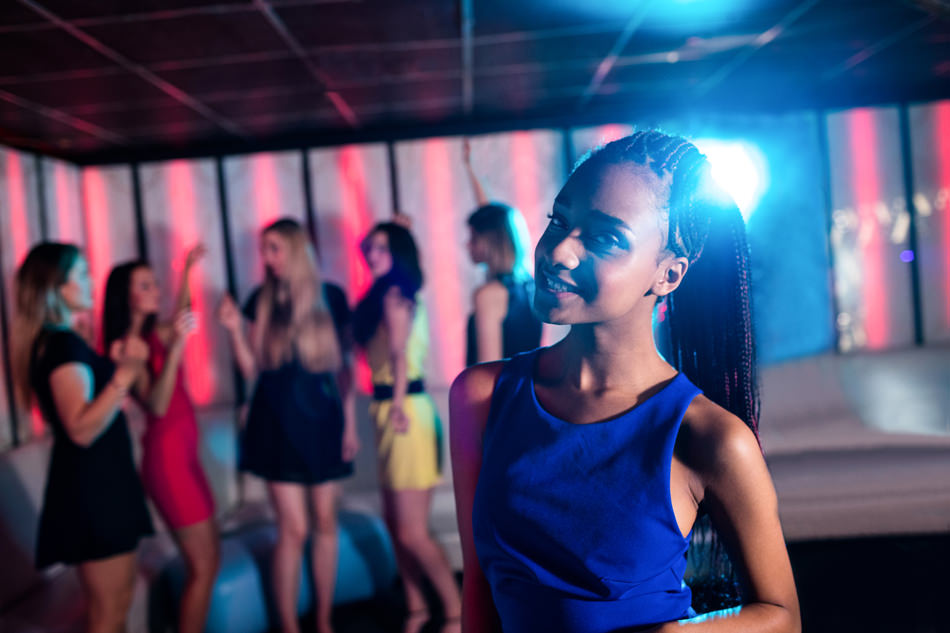 True, nights can get chilly but the less sleeve you wear, the hotter it becomes. (If you know what it means). Girl's Night Outs are all about being comfortable and dauntless – and maybe even find that special person. Just forget about your armpit insecurities and just go for a cute sleeveless top or a dress. If you're naturally shy to wear clothes that reveal your arms, well a Girl's Night Out is the best place to test whether the new look works out or not.
But if you seriously have the chills, carry an overcoat or a matching cardigan with you just in case.
Flaunt the Bling
Know your girlfriends too are going to show up dressed well. Sometimes, though we love each other to bits, secretly we wish to look better and prettier than the other one. The best way to grab attention is to flaunt your confidence and that bling. Avoid dull and pale colours, go for bright and captivating looks. Try sequin mini dresses and glitter for a change. It can be a little 90s' fashion, but it's coming back to trend and the results of wearing highlighting dresses can be quite promising.
Reduce Makeup
Makeup is part of every girl's attire. Even if you simply go for some eyeliner or lip gloss, it still means the same. Don't worry if wearing heavy makeup is part of your daily routine, for a Girl's Night Out, just tone it down a bit – let the fresh look pop out (unless you're above 40 and you need to cover up the wrinkles, we advise you to look as much natural as possible).
Glam your Look with Accessories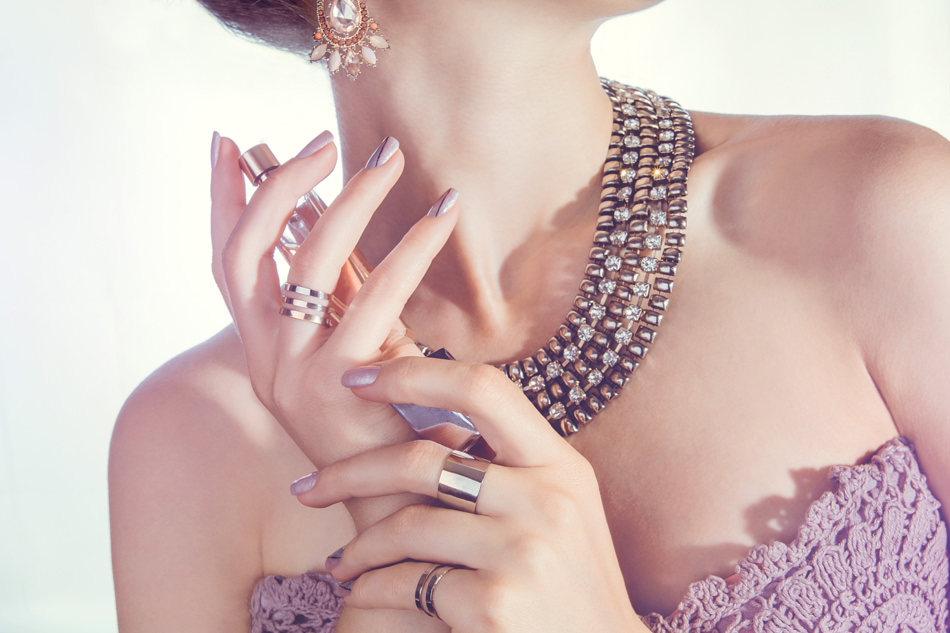 Accessories complete any kind of style. Be it a Boho-look for an evening party, a cocktail gathering or even a crazy Girl's Night-Out, you can wear any type of accessories that fits your dress. If your dress isn't highlighting enough, give more prominence to your accessories. You could opt for a nice bracelet, a watch, and a matching clutch (necklaces are your choice, but it's a Girl's Night-Out so don't over-complicate your look and make sure you don't wear all your valuables too).
Coming to earrings (Yes!) You must wear an earring that compliments your dress. If you're letting your hair down, pick a small stud, crystal earrings, or pearls. For those that opt for the hair up-do, go for the classic J-Lo hoop earrings, they'd definitely glam up your entire dress and highlight your face as well.
Conclusion
Alright! So when is the date with the girl gang? Do you think you have enough time to revamp your style or can you find all these in your present wardrobe? Either way, at the end of the day, what would look perfect on you is your choice of clothing. But a little change wouldn't do any harm. If you're ready for a little change, let's give it a go and make your next Girl's Night-Out the most fashionable Night-Out ever!