It may not be possible to point out one single corner in the house and say that you belong here. After all, the home is an emotion. You cannot be selective about it. Still, some sections tend to be more personal allowing you to be who you are. That can be a bathroom, kitchen, outdoor area, bedroom, or anything. However, if you closely analyze them, you may find yourself more specific about your demands from a bathroom or kitchen. The reason behind this is pretty simple – the way you use these places. The bathroom gives you an escape from mental stress and clamor, while the kitchen reflects how you operate in your daily life.
That's why you can feel more attached to these two parts. It doesn't make other corners irrelevant or insignificant because you depend on them as much as the other two places in your dwelling. The only difference is about the expectation from each of them. And bathroom and kitchen tend to draw maximum attention. So, if you were wondering about refreshing them because of their tired look due to overuse, you may explore a few design and decoration trends to figure out your decision. Here is a quick reference to them.
Bathroom designs
Every single item in the décor can have a telling effect on the overall ambiance. For example, you can consider the choice of box lights. These were already popular in the outdoor area. But people have started using them indoors for their chic industrial vibe that doesn't threaten smaller spaces. Instead, they can provide a delicate touch, blending with any wallpaper or tile color. So you can get a box frame sconce to delve into cheekiness. Or, you can try to be somewhat playful with ornate gilt mirror designs. Although it can have an inherent vintage vibe, you can never go wrong with this specific item in a bohemian or industrial bathroom.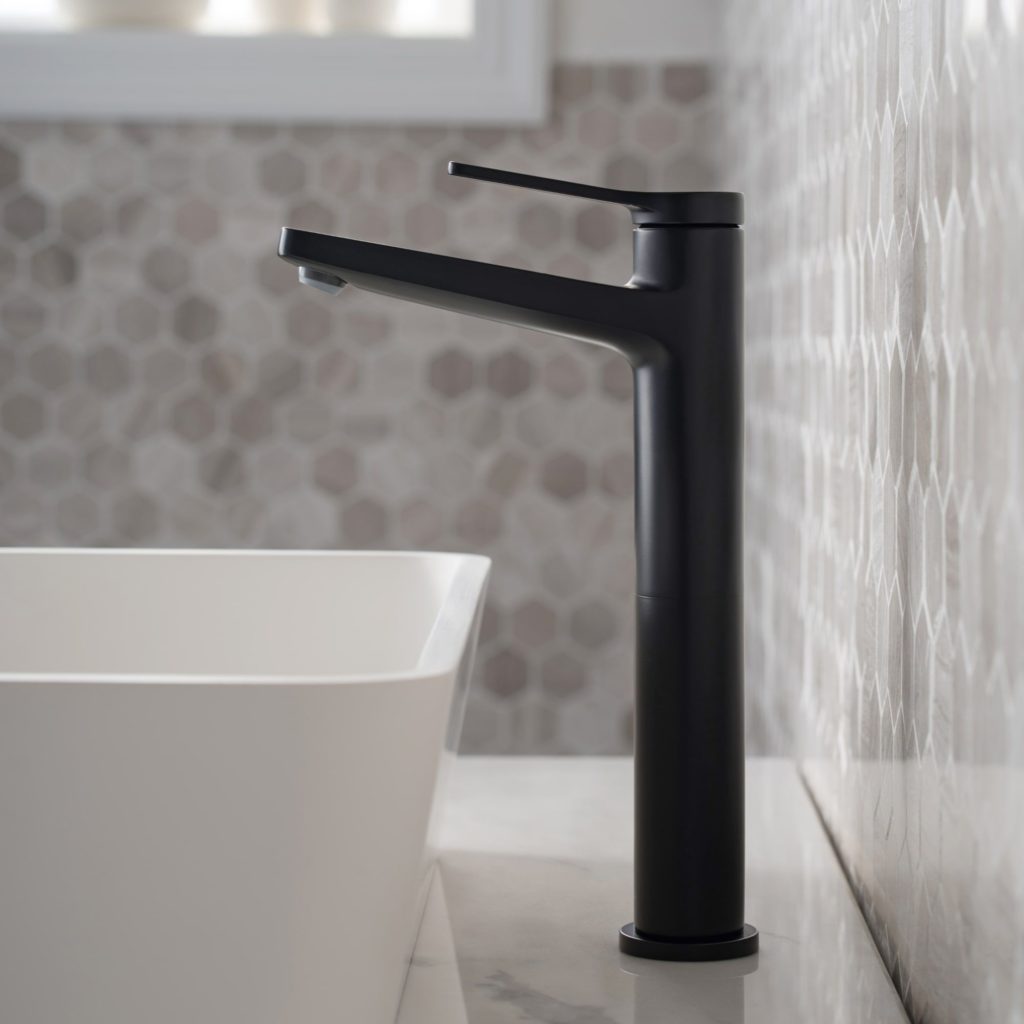 If you use a vessel sink, it can be another exciting feature to highlight. Bathroom fixtures for your sink can be an easy find. With the duo, you can match or accentuate the beauty of the sink area the way you desire. And over this area, you can transition from a typical mirror choice to a more functional oversize medicine cabinet with a mirror on the front door. You get to see this in hotel rooms. Today, you can include it in your bathroom to enjoy some extra storage space. The cabinet can house your creams, serums, lotions, and other bathroom essentials.
For freshness, you can add indoor plants in this part. When you look at them, you can instantly feel revived and rejuvenated. Or, it can bring a smile to your tired face in an instant. In effect, all your stress can disappear, and you can go to your bed feeling a lot lighter and relaxed.
Kitchen designs
Any place can succumb to daily use. Hence, you can expect your kitchen to give in after a while, no matter how strict you are with its care and maintenance. Then, sometimes, you may feel bored working in the same environment for long hours. To avoid boredom, you can focus on the kitchen décor and assess your options to refresh its look quickly. For example, everyone knows what a simple lighting upgrade can do. Nowadays, pendant light fixtures are a thing of any dreamy décor style. You can use them to add a dash of an industrial vibe also.
If you want to experiment with more such items that reduce your dependency on outside help, you can scan your stools lying against the marble kitchen island. Replace them with low-back seats in walnut-stained wood. These can create a modern chic impression. With a white background, these features can be a super hit. Plus, low-back stools don't create visual clutter. You can push them under a counter when not in use. That means you can also opt for them in a minimalist theme.
For some more decorative zest, you can invest in wall hooks. These are helpful stuff as they add functionality without burdening the space. Since you get many varieties, you can pick any finish or style that suits your decoration. You wouldn't have to exert to integrate them into your kitchen décor.
However, if you are in a mood to make a bigger but affordable impact, change the color of the cabinets to dusty blue or anything trendy. Muted shades are doing quite well in modern kitchens. And as the neutral tones are in fashion, you don't have to hesitate about your decision. You can put your DIY skills to use and paint the cabinets in this tone. Since it is a sober and elegant color, you can choose simple hardware designs to complete the look of your kitchen cabinets.
Do you feel you could still do more and achieve more? Change the cabinet doors with ornate designs. Patterns or textures work like a charm in any theme. However, if you plan to replace old doors, you can skip the painting part. Or, you can apply a choice of your coat on them for a personalized feeling.
To be precise, there are endless options to experiment with and make a difference to your most frequented corners of the house. Time, budget, and mind space can determine the pace and result. If you are too busy with other things, it will be better not to think about upgrades. Or, you can keep an eye on the most happening projects so that you already have some basic idea. And when you are sure to give time to this aspect, you can quickly go back to all the details you remember. Since you have something to build on, you will not feel lost. You can quickly progress with your ideas, consult your interior expert, search retail stores for options, and take a call on the process.
At the same time, you don't have to think in terms of larger upgrades. Minor changes can also be as effective as them. Hence, it will be better to have flexibility with these decisions.