We all like to somehow seal the good memories we had in the past. There are different ways to do this, but it can get harder to be creative as time goes by. For most high school is one of the most exciting periods of life. One of the main things that connect every student in high school is sports.
Whether you are a fan or a player, you have probably participated in one game. These moments of cheering with your colleagues and co-players can be memorable and one-of-a-kind moments. How do you make this moment last forever?
Although there are many ways to get creative, one of the best ways for sure is to create a banner. Banners can capture the essence of the moment you want to seal. But where do you start? If you're going to keep reading about this subject, please follow the link: https://www.designhill.com/design-blog/effective-design-tips-to-create-banner-ads/.
Central point
As mentioned above, there are different reasons why someone wants to make a banner for themselves or their team. These moments are filled with pride and joy. But choosing and creating a banner that reflects precisely what you need can be tricky. There are different types of banners, and it can be confusing, which is the right one for you.
Banner for senior athletes
For example, if you want to include information about everyone involved in the event, you probably need a senior banner. This design is made to consist of the name and the sport a certain senior has played. They are well organized, so they don't confuse the readers, and they look pretty neat while at the same time capturing the essence of the moment.
Banner for group travel
If your team is traveling to another city to play a game, a little motivation won't hurt, right? Banners give the players motivation and show the pride of the team. Many teams decide to use creative banners to show the strength and the experience a certain team has. There are different ways that you could quickly deliver the right message.
Banner with a photo of the team
Whether you are a tennis coach/player or a football one, it is a nice gesture to have a banner with the team photo. Displaying it in the school or other commercial places won't just honor the team but also everyone that goes to that school. Moreover, this memory will last for years, and the future generation could look up to your team. But how to make your design stand out?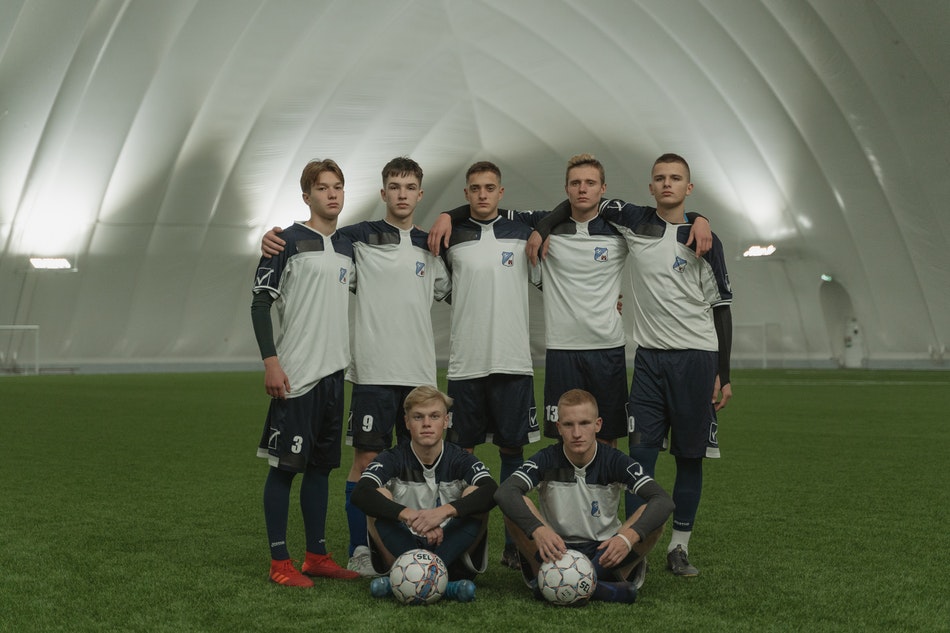 Explore
Explore your options online to see what you can do and how to play with colors. With the power of the internet, you can find almost anything you need. The mixture of internet ideas and your creativity will, without a doubt, lead you to the best result. Don't be afraid to mix it up a bit and step out of your comfort zone. If you want to make a quality banner with the perfect format and design, you can shop here.
Although there are certain things you need to pay attention to, the rest of the banner is simply your creation. Making a one-of-a-kind banner will attract the attention of everyone that passes by and will honor your team even more!
Size
Once you have brainstormed all the ideas you had and you chose what you want to do, it is time to decide which size and format you prefer. It is essential to choose the right size to capture the primary goal of the banner.
The advised thing to do is to play with sizes before you decide anything for sure. Many people order a couple of different sizes to see which fits them best. When you see it right before you, it will be easier for you to decide which is the best one. Learn more here.
If you have a picture that requires attention to detail, maybe you should go with a larger banner. This way, everything that you wish to be seen by others can be spotted from a greater distance. On the other hand, if you don't have that much information on disposal, you should focus on making your banner smaller. This way, you will achieve your goal without losing the essence of the picture.