Being the parents to a baby is incredibly exciting, as you get to watch your little one grow into their personality and experience all their super special firsts. From your first night at home with your baby to their first smile, first words, and first steps, every new experience is momentous. Plus, there are all the occasions you and your baby get to experience together as a family for the first time, like your first visit to a restaurant, their first birthday, their first vacation, or their first baby class. Because of how special and memorable these experiences are, you want to make sure your baby boy or girl is dressed in cute outfits for each event.
Fortunately for all parents, there are infinite options for trendy baby clothes that are stylish, comfortable, safe, and suited to your little boy or girl's personality. Here are a few different styles we think are the cutest for dressing your little baby for their big (or small) experiences. After all, what makes being a parent so exciting is definitely the big moments, but just as much the small mundane rituals that become cherished memories. So whatever occasion you are dressing your baby for, these five trends will be the perfect options.
Matching Two Piece Sets
Sometimes dressing your little one can be a hassle, like when you can't quickly find anything clean and matching while your little one waits to be dressed. In order to make putting outfits together a simple process, look for matching two piece sets. If you find ones with fairly neutral color schemes, you can even mix and match your other single pieces with your set if either the top or bottom is in the wash.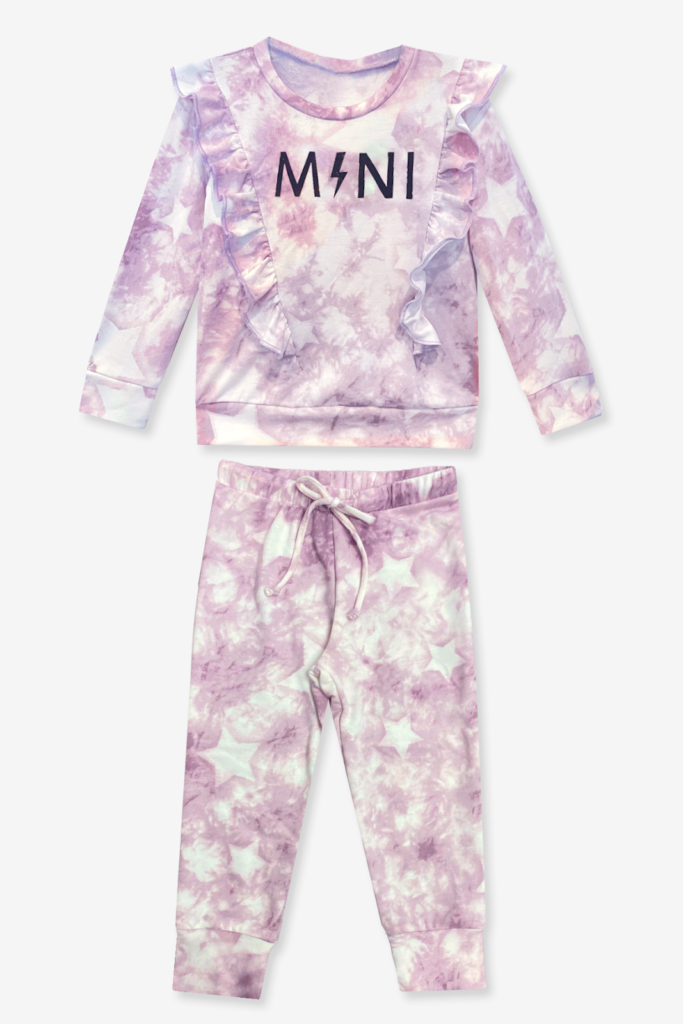 Cozy Coveralls
Coveralls are one piece outfits that couldn't be simpler to dress your baby in! They cover their little limbs in warm softness, but are breathable enough that your baby can still move around and discover how much fun they have being active and rambunctious. We love how this coverall has snaps to make putting it on and taking it off your little one as easy as pie. The full cotton composition also ensures easy washing and drying—so every time your baby breaks the rules and gets themself messy, you can simply throw it into the wash.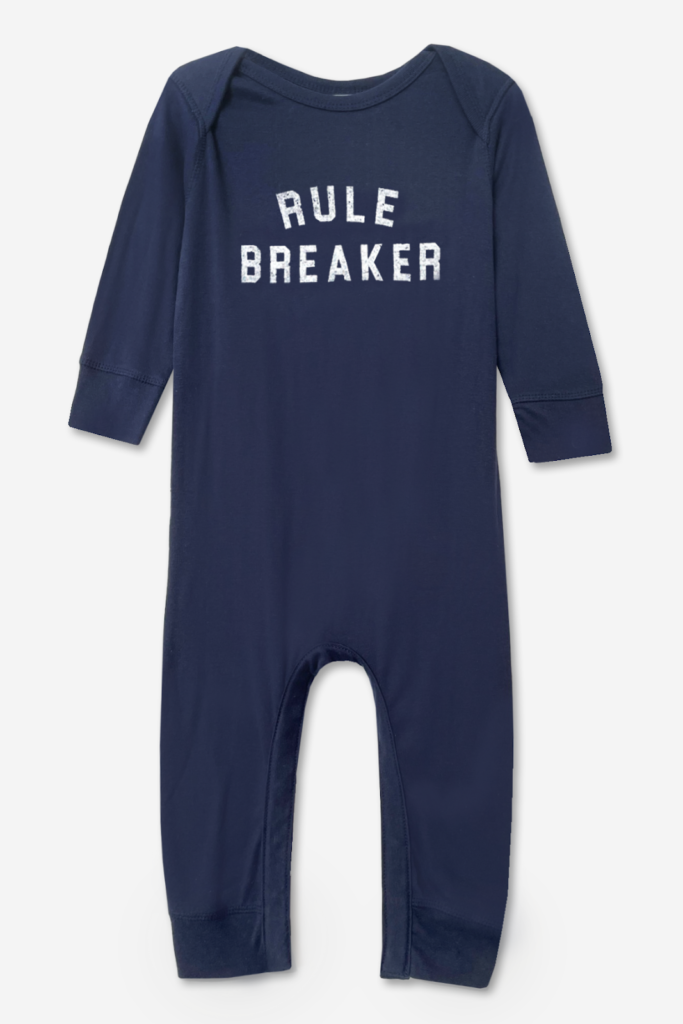 Snuggly Knotted Gowns With Matching Headbands
It's so fun to dress your baby in outfits with matching accessories, like a headband or hat. They look so adorable on your little one's sparse baby fluff, and they also keep their head warm if there's a breeze. We love the look of a knotted gown—perfect for snuggly babies—and a matching head piece. If your precious child is still in those infant stages, a knotted gown is the perfect solution to all the sleeping and resting they will want to do. As simple as knotted gowns are, they don't have to be boring. This bright and cheery knotted gown is perfect for summer.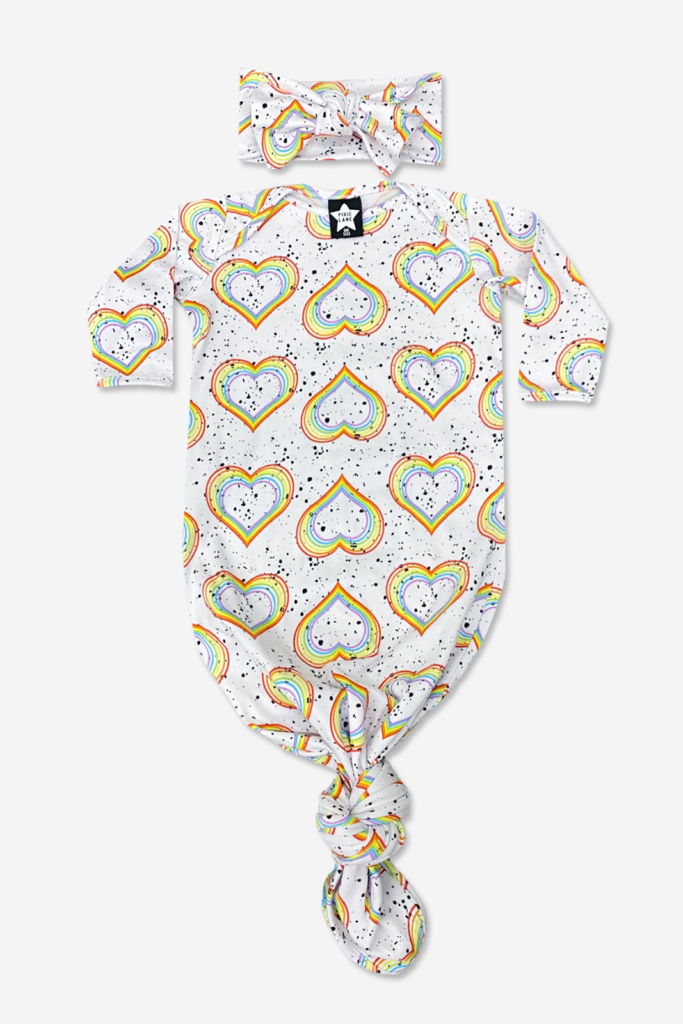 Lounging Clothes
Babies need a lot of sleep, and one way to help them settle into their naps is through warm and cozy outfits that will make them want to doze off. In order to keep your precious little one safe and comfortable in their lounging clothes, look for soft and stretchy knits that are easy to slip on and off. This velour loungewear set is made of the silkiest velour material for comfort both on the go and during nap time.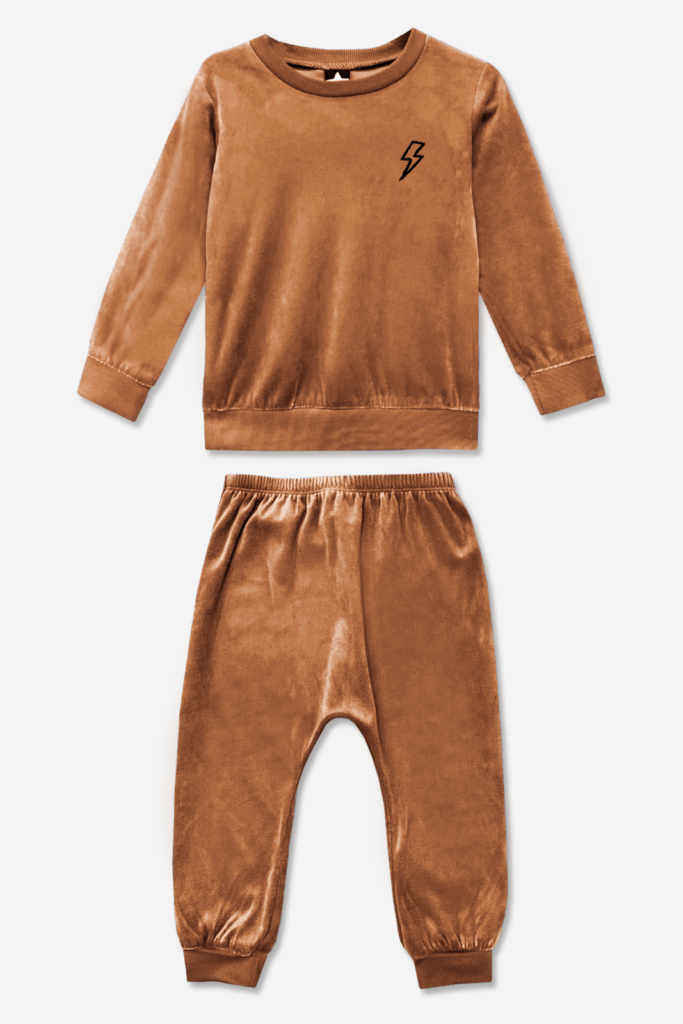 Shorts for Summer
In those warm summer months, which are closely approaching, you'll want to swap out some of your heavier long sleeve outfits for shorts and t-shirts your little one can play in. How fun is this complementary shorts and ruffle tank top set? The soft and stretchy material blend will support all the crawling, dancing, jumping, and general movement your little one does when it's time to get their wiggles out.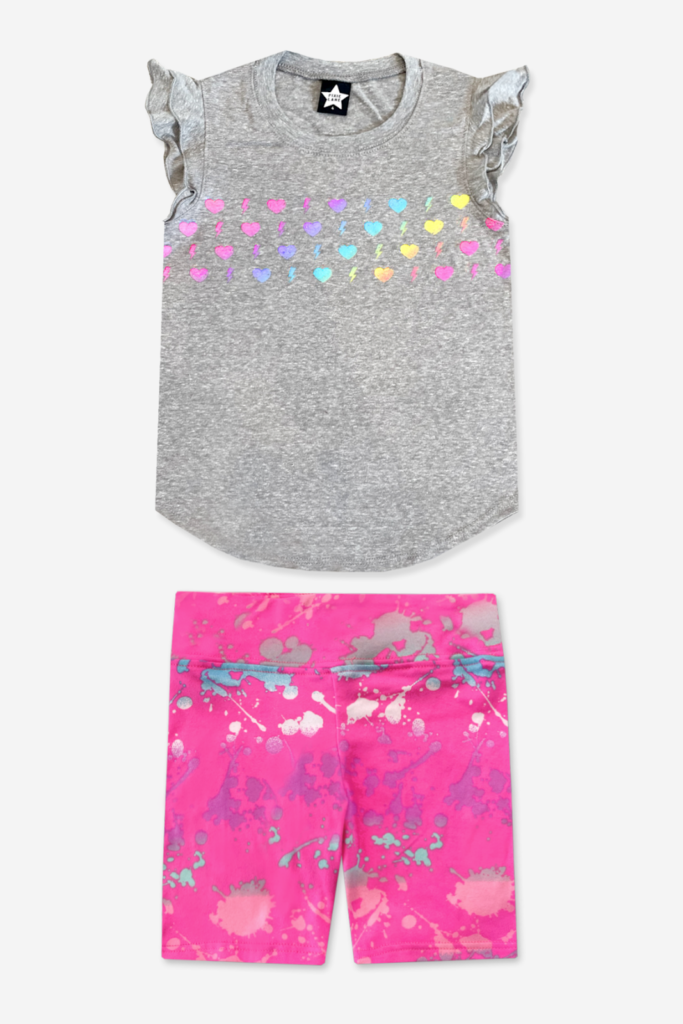 Dressing your baby boy or girl in cute outfits is a really enjoyable part of being a parent, because baby clothes are undeniably adorable! As your little one's personality starts to shine through during your cherished time together, you learn more and more how you want to style them to show a representation of who they're growing up to be. But don't worry—your baby won't grow up too fast. You still have lots of special time together while they're young, so enjoy your moments picking their outfits and dressing them in cozy, soft, and cute outfits they'll love to snuggle up in.