Kogilan Krishnansamy, final year student of Asia Pacific University of Technology & Innovation (APU), emerged as the only Malaysian representative for the Cloud Computing Challenge at Worldskills Kazan 2019.
Kogilan was crowned champion of the WorldSkills Malaysia 2019 – Cloud Computing Challenge that was held in the second quarter of 2019. The WorldSkills Malaysia Challenge was an initiative by the Department of Skills Development under the Ministry of Human Resources.
He will be representing APU and Malaysia to Kazan, Russia at the 45th WorldSkills Competition 2019, to compete with global talents around the world. More than 1,400 participants who come from 63 countries and regions will be a part of the global arena as well. The Conference cum Competition will be held from 22nd August to 27th August.
Kogilan is a final year student of the BSc (Hons) in Information Technology (Information Systems Security) programme. At the WorldSkills Malaysia (Cloud Computing) League, he made use of the AWS GameDay engine to develop solutions based on the given case scenario, using the AWS resources that were available.
WorldSkills is a global platform that recognizes technical and vocational skills, to build confidence, empower communities and help to fuel economies. The skill competitions aim to measure excellence, celebrate Champions and encourage the youth to turn their passions into a profession.
Skills that are recognized by WorldSkills range from 3D Digital Game Art, Aircraft Maintenance, Cloud Computing, Cyber Security, Electronics to Cooking, Floristry, Graphic Design and Mechatronics. A total of 56 skills will be demonstrated at the WorldSkills Kazan 2019, including Cloud Computing, of which Kogilan will be competing on.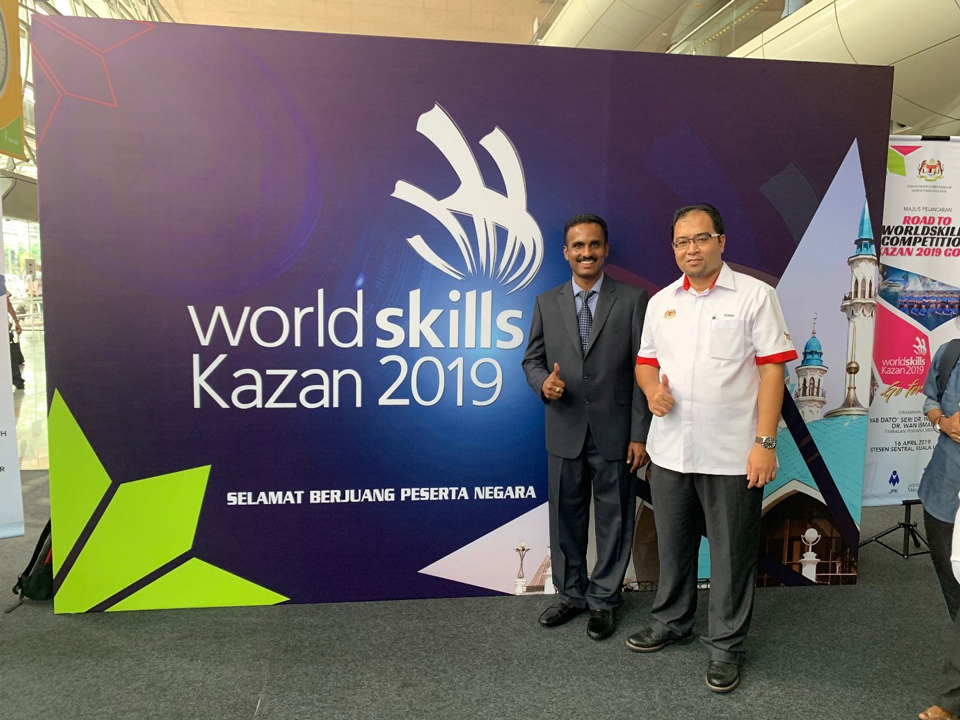 Dr Kalai Anand Ratnam, lecturer at APU, will be accompanying Kogilan to Kazan, Russia. He was also recognized as the Malaysian National Expert for Cloud Computing by the Department of Skills Development, Ministry of Human Resources.
"I feel very proud and honoured to be selected to be the single and only Malaysian student to represent APU and Malaysia at this competition; I believe my trip to Kazan, Russia will be an amazing one and I can't wait to meet talented young people from all around the world! I will do my best at the competition, at the same time, I'll enjoy this exceptional learning process!" expressed Kogilan.