Your dream home should be clean, and if you take your standard of living seriously, you want to keep the place looking sparkling as much as you can. For busy homeowners, a professional maid service will be suitable for helping out with the occasional dusting and cleaning. But for the majority of people, the challenge is always finding a service they can trust.
When it comes to finding the best cleaners for your home, you can use the internet to get contacts to companies in the US, and Maid to Please Rockville is one of the leading providers for those looking for help in that part of Maryland. If you are still not certain if a cleaning service is for you, below are six benefits of hiring a professional maid service.
1. A Neat Home
If you find it hard to keep the house tidy always, you surely want to consider calling in the professionals. With a dedicated cleaner on your payroll, you can be sure that nothing will be out of place. The wall, floors, kitchen, bathroom, and dirt in front of the yard. All will be dealt with regularly. The good part is that you can also get custom orders for some packages to get your rugs, basement, artic, and other technical types of cleaning.
With the clamor for a heathier home after the coronavirus outbreak, the best services know the importance of keeping the house germ free, and you can expect them to follow all the guidelines when it comes to neatness.
If you are hiring cleaners online, you should check the reviews from past clients, since it is the only way to ascertain the cleaning level. And you will also get to rate their services when they finish with your home. Most professionals offer a variety of amenities that cover a specific type of housework. So you can get premium offers that cover cleaning after-parties and social events.
2. Save your Stress and Time
Do you know how stressful and time consuming it is to get the chores done regularly? All that can be a thing of the past with a professional maid service handling your cleaning. You can lay back and spend more time at work, with the kids, or on other things, you love to enjoy. You can finally have free time to take up a class, get in an extra workout at home, or visit friends. You can check here for more ways to spend your free time indoors.
Most of the best professionals follow a roster, so you can easily keep things organized with the cleaning.
You can equally work together with a professional to work out their schedule around yours, so you get to be in control of the entire routine. You should discuss any special requests with the company and not the employees.
3. A Happy Home
You know how they say, "cleanliness is next to Godliness?" Well, you can expect a feeling of happiness and warmth with a neater surrounding. No more negative energy from the foul stench in the home and you can also expect the air to be neater in a tidy space.
You can also benefit from a beautiful atmosphere when furniture is in the right place, the floors are sparkling, and other components of your living space is organized. There is also that added boost to productivity that comes with working in a neat space, so if you work from home, there is every chance that you will get more clarity on the grind.
4. Save More on Cleaning Agents
You wouldn't have to stock up on cleaning supplies since the professionals would be coming in with theirs. On occasions, you can get some for the house for bath time and others, but your maid service will provide most supplies. You, however, want to conclude on what's on offer during the hiring process.
In most cases, it may bump up the fee if they will be the ones to provide the soaps and detergents. Still, you can save more if you do the math. Again, you want to conclude who will be providing other gear such as brooms, mops, buckets, and pans, but you can always expect the best professionals to have them in house. The link here https://www.thespruce.com/way-to-save-money-cleaning-1900935 has more suggestions on how to save more on groceries.
5. Professionals are Careful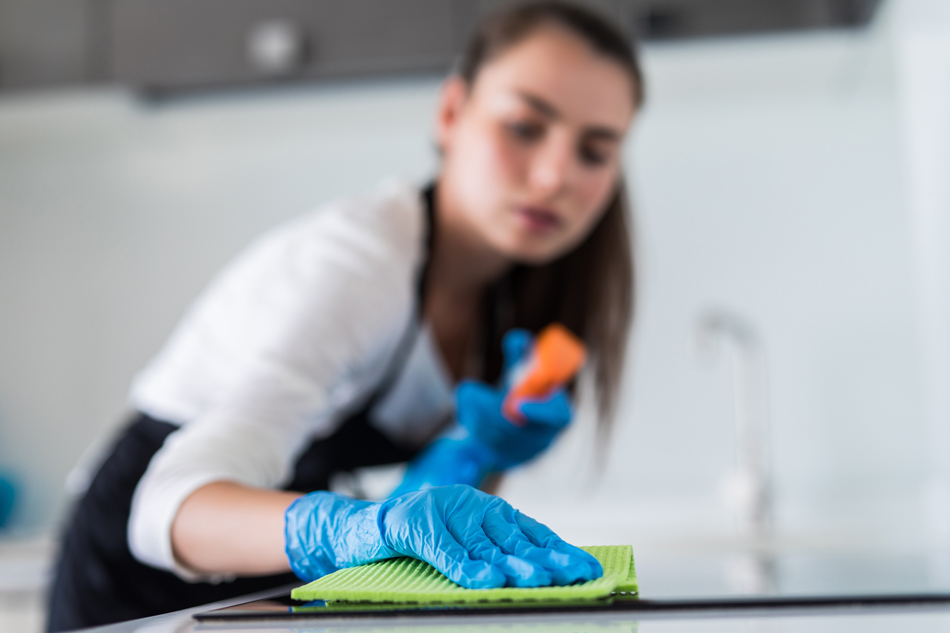 Businesses that offer cleaning services know the risk of working on private properties and usually assure their clients of safety and comfort while carrying out their jobs. So you can worry less of a broken dish or scratch surface as a result of distraction while on the job.
If it happens, there is damage to your property due to no fault of yours, there is a high chance that you get compensated by the company. Of course, there is every probability that it will be coming off the employee's pocket responsible for it. Then again, you wouldn't be accountable for anything aside from covering the bills for their services.
This housekeeping agency in San Jose offers recurring maid service, general cleaning services, and a lot more types of cleaning services according to your needs.
6. Maid Services Are Affordable
Except you intend to wash off the paint from your walls and scrub off the floor, a maid service will charge you reasonably for a cleaning session. You can save more if you choose premium offers, such as a bi-weekly or monthly session.
How about hiring them out for a year? Many homeowners and businesses save extra by paying for a yearly retainer to the company, who then sends an employee regularly to take care of the premises. You may want to consider such programs if you're going to save more on cleaning annually.
Although you only get to pay for the services you need, it doesn't cost much at the end of the day, whether you choose to pay hourly or annually.
Final Note
A professional maid service will save you a great deal of stress and money on regular house chores. You also get to benefit from a germ-free environment. You can find maid services in your area with a simple Google Search, and you want to make sure to check for ratings from their past customers to get an idea of the type of services they render.